Back to Back Fixing Kit pba 04 for Single Pull Handle for Glass Doors
This kit supports the attachment of back to back single pull handle on glass doors.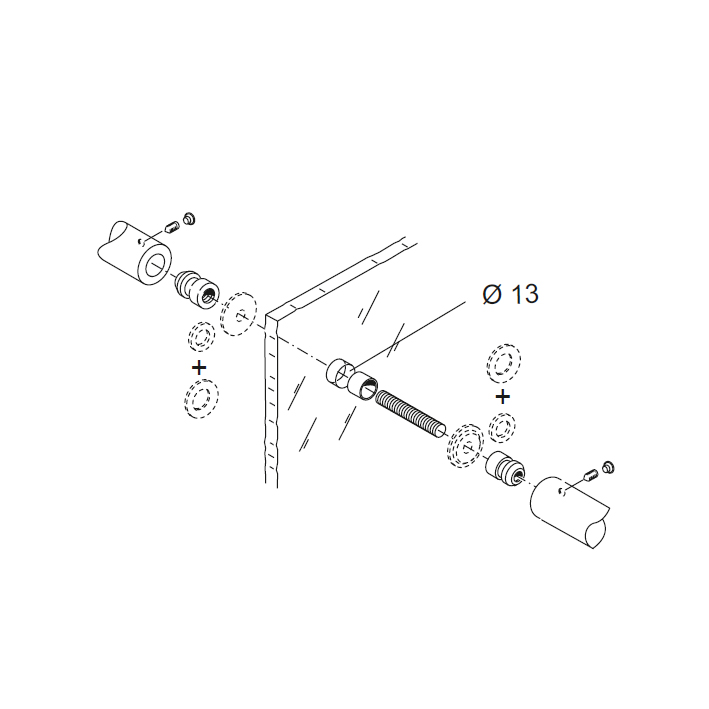 IMPORTANT:
only usable for single back to back pull handles.
For other types of fixing kits, see other products in Windowo.