Chiusura estiva/Summer break: 09/08/2021 - 20/08/2021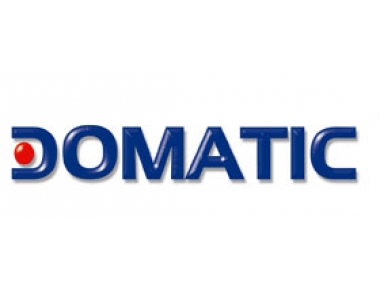 Founded in 1996 with headquarters in Altopascio, Domatic manufactures components and complementary systems for windows, including in particular a wide range of automatic thresholds and sealing systems for doors of all types.
The primary objective for Domatic is the design and production of innovative products with a high level of quality.
The commercial structure is widely distributed throughout the territory and able to meet the needs of customers, not only for the supply of standard products, but also for the customization of products and the search for solutions and proposals in response to specific application needs.
Non funziona il sistema di pagamento. La conferma delle mie credenziali per pagamento con carta dovrebbe avvenire con l'app della mia banca ma si tratta dell'app abbandonata e sostituita più di due anni fa. Ho dovuto rifare l'ordine e pagare con Paypal. Peccato

Windowo: Ciao Claudio, ci dispiace per il disguido. Purtroppo non dipende da noi ma dalla banca di appoggio Unicredit. Per qualsiasi chiarimento ti consigliamo di contattare l'istituto di credito di riferimento. Ti auguriamo una buona giornata.
Le
zanzariere
ordinate sono arrivate nei tempi previsti. Negozio ottimo e con ampia scelta. Servizio clienti disponibile e rapido nella risposta sia tramite mail che per telefono.
C'è un'ottima scelta di prodotti. Ho trovato il prezzo migliore per l'articolo che cercavo. La consegna è puntuale.