Electra Vintage Mat Finish Door Handle on Rosette with New York Style by Colombo Design
"There's something in the air of New York that makes sleep useless."
Electra - Pair of handles on rosette;
This product is sold with finish: Vintage mat (satin);
Style: modern with New York style;
Collection: Colombo Design Electra;
Door handle material: Brass.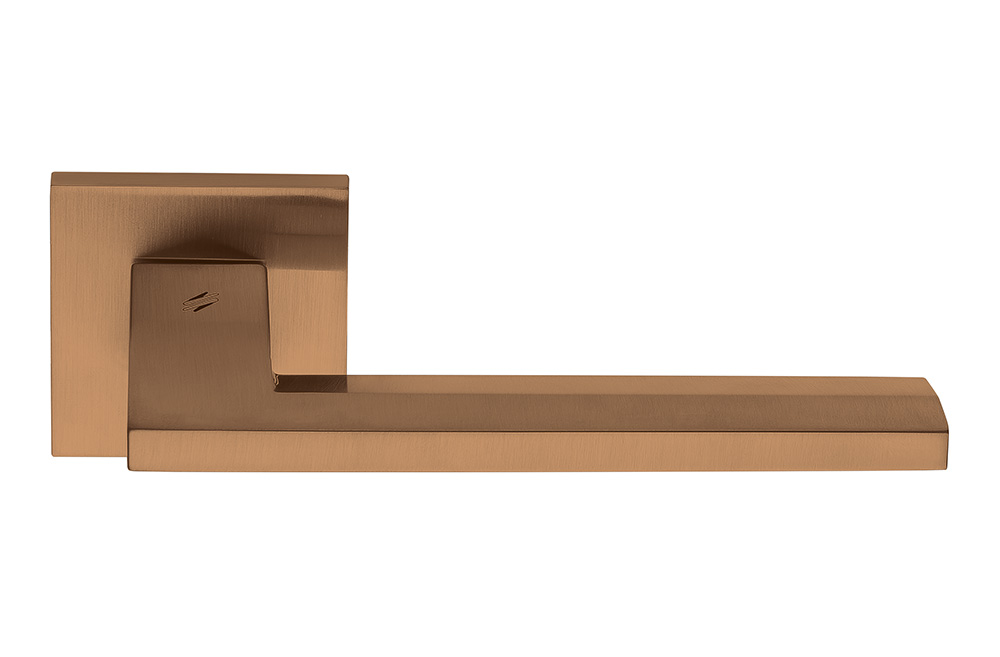 Soft and contoured lines create unexpected light reflections
. This design accessory can be described for our home with an absolutely innovative and contemporary style. Discover the Electra door handle of the pair of promising Italian designers Messineo and Settimelli.
This door handle has rosette and lowered spout (6mm) and does not need any other work on the door.
Door handle designer: Messineo and Settimelli
Ernesto Messineo and Massimiliano Settimelli collaborate together since 2009
, obtaining prestigious national and international design awards. They design objects of industrial design, interior design and design of stands. Their works have been published in architecture and design magazines such as: Domus, Interni, Abitare, Ottagono, DDN, Marie Claire, Bagno Design and Il Bagno.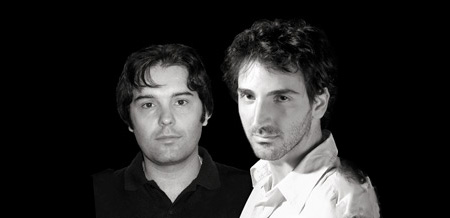 Door handle sizes
Read the measures before buying the door handle: they are in millimeters.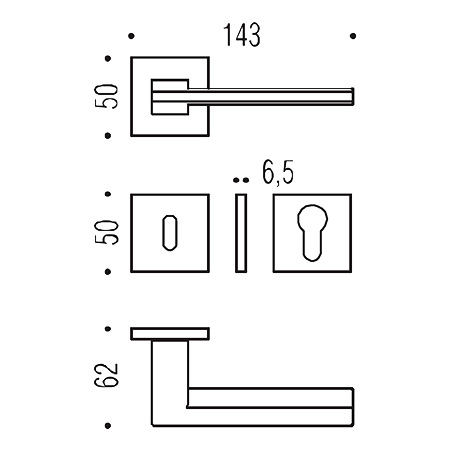 Available key holes
Choose the key hole of your Colombo Design door handle.

Do you want this handle with a different finish?
This handle can be purchased separately with other finishes. Look for them on Windowo.
Electra Collection by Colombo Design
Discover Electra: the handle inspired by the golden light of New York.
In the gardens of the Venice Biennale there is a curious pavilion designed to bring the light of northern Europe to Venice. In fact, the light is very different in every part of the world and in every city. New York, for example, has a golden light, perhaps because it appears in many films. Waking up in New York is like waking up in the film of a vintage movie. Walking in New York is like walking in a film set covered by the patina of time. The result of this experience is a handle with a cinematic, golden character, like a film shot in Manhattan.
There's something in the air of New York that makes sleep useless...
(Simone de Beauvoir)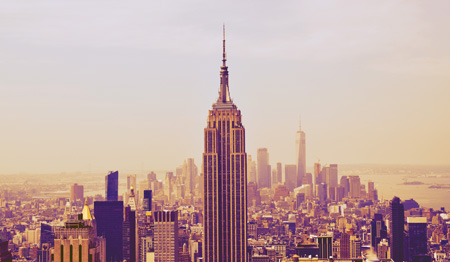 Colombo Design - A family company
Since 1991 Colombo Design produces door and window handles of high standard design distributed worldwide. The handles collection include: pull handles, flush handles, and various complements such as escutcheons, roses, door stoppers, privacy sets, all available in different finishes, for any modern habitat.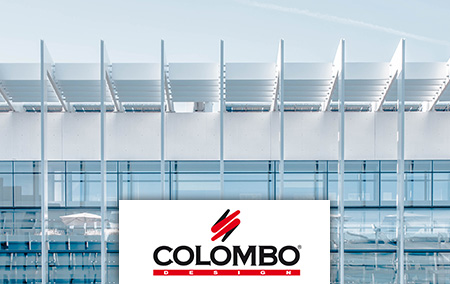 The great excellence of Made in Italy
The Colombo Design production takes place in northern Italy at the headquarters of Terno d'Isola (Bergamo).
The brand, synonymous with quality, is renowned all over the world.