Ginevra Series Fashion forme Door Handle on Square Rosette Frosio Bortolo for Minimalist Architecture
Model:
Ginevra series Fashion forme Frosio Bortolo - Handle on square rosette.
Style:
modern design door handle.
Features:
Material
: zamak;
Height
: 50 mm;
Length
: 150 mm.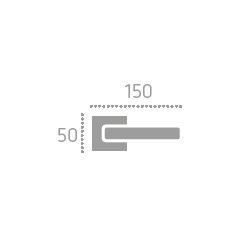 Key hole:
choose your favorite key hole version.

Available finishes:
choose your favorite finish.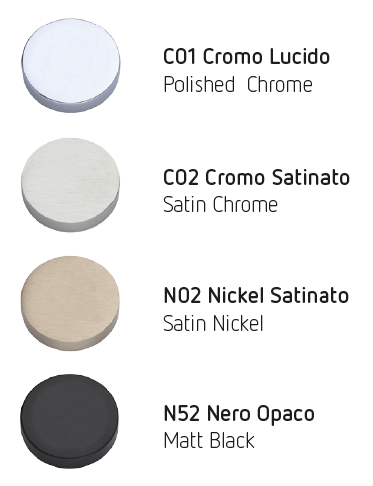 "forme" collection
"forme" is the brand of the company Frosio Bortolo that gives unique characteristics of modernity, elegance, quality and eco-sustainability. The experience accumulated in over 60 years of work by Frosio Bortolo gives life to this prestigious brand that has become in a few years a point of reference for handcrafted products, as well as a synonym of guaranteed quality. Thanks to the creative talent of top-level designers and to the engineers who are always attentive to ecological sustainability, today we can appreciate these fantastic door handles.

Ecotech: Environmentally friendly technology
Frosio Bortolo is aware of the important role played by the technological and qualitative aspects together with respect for the environment. This is achieved thanks to the innovative Ecotech metal coating technology process.
Its main features are: cleaner technology than any other coating technique, high resistance to abrasion and chemistry, uniform coating, indestructible bond between the film and the substrate (welded together at the molecular level), possibility of obtaining innovative colors.

Frosio Bortolo
The brand of Frosio Bortolo's door handles is recognized worldwide for the excellence and elegance of its luxury products, especially in countries such as Russia and Abu Dhabi. A success that is based on the encounter between innovation and tradition. The work of the artisans is supported by technologically very advanced processing systems. The result is the creation of real italian jewels.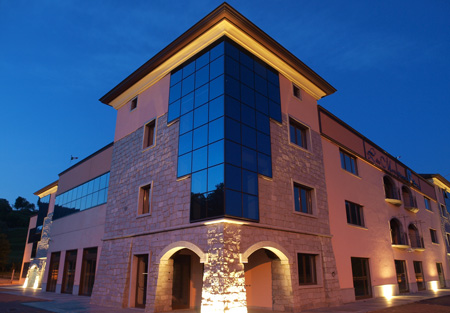 Made in Italy
High quality materials, a unique creative process and the obsessive attention to detail guarantee Frosio Bortolo's deoor handles a 100% Italian origin.