"In 1942 my grandfather began designing and manufacturing original floor closers and a complete range of hardware for frameless tempered glass door assemblies.
We have grown in size and organisation since then, but we are still keeping alive his vision for: originality, consummate skill and effort, maniacal attention to detail, constant innovation and improvement, rigorous testing, together with the passion, responsibility and pride we feel to be associated with the "Made in Italy" quality. It's in our blood.
We work extra hard to satisfy the needs of even the most challenging: architects,designers and installers. We focus on all details so you do not have to.

Every time you are installing a Speedy floor closer you are handling over 70 years of expertice.
We proudly produce and test each of our closers so you can trust and rely on Speedy's performance."
Milenco Marinoni – CEO

Speedy has been synonymous with door closers since 1942
Speedy, are completely designed and manufactured in Italy with high quality materials and components. They are manufactured using sophisticated methods of production and quality control. This allows us to reduce to the minimum the friction between all the internal components, in order to ensure "high efficiency" (ratio between the opening and the closing torques) as well as an incomparable durability.
Speedy, specifically designed for glass doors, are particularly silent and suitable for any timber and metal doors. They can meet any installation requirement thanks to the features common to all SbyC products: constant focus on quality, ease of installation, original design, and innovation.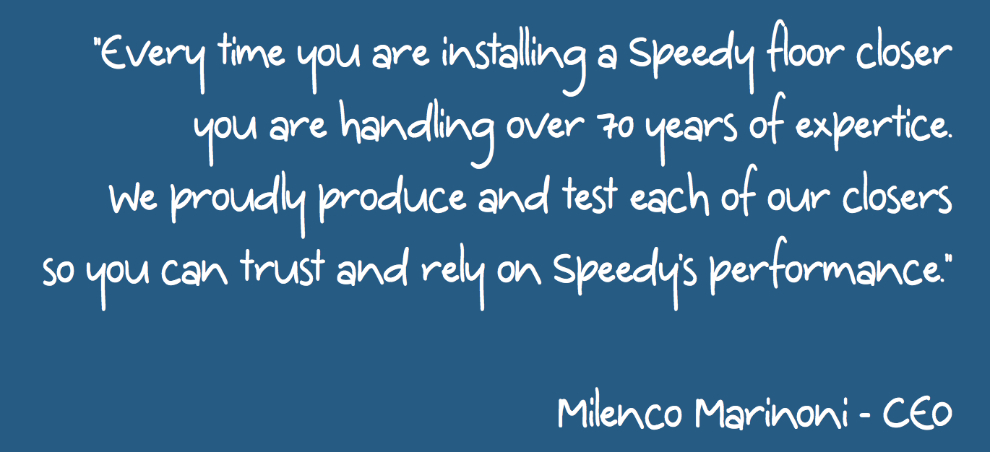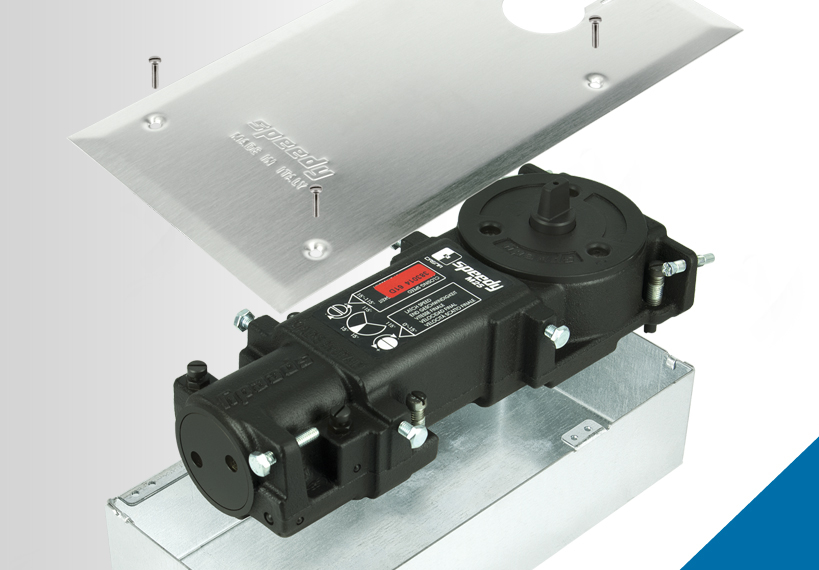 Do you want more about the SbyC proposal?
Visit the official website:
SbyC.it