Newstyle Canopy NS-01 Neutral Satin Roof 0,75m Overhang Royal Pat Newentry
Forms in relation to the function and in harmony with the surrounding environment. Essential elements at the base of the design philosophies of contemporary style that combine, in the aestetich feature, the operating functions and structucharacteristics according to a modern and rational logic, possible thanks to new production systems and progress in the use of materials.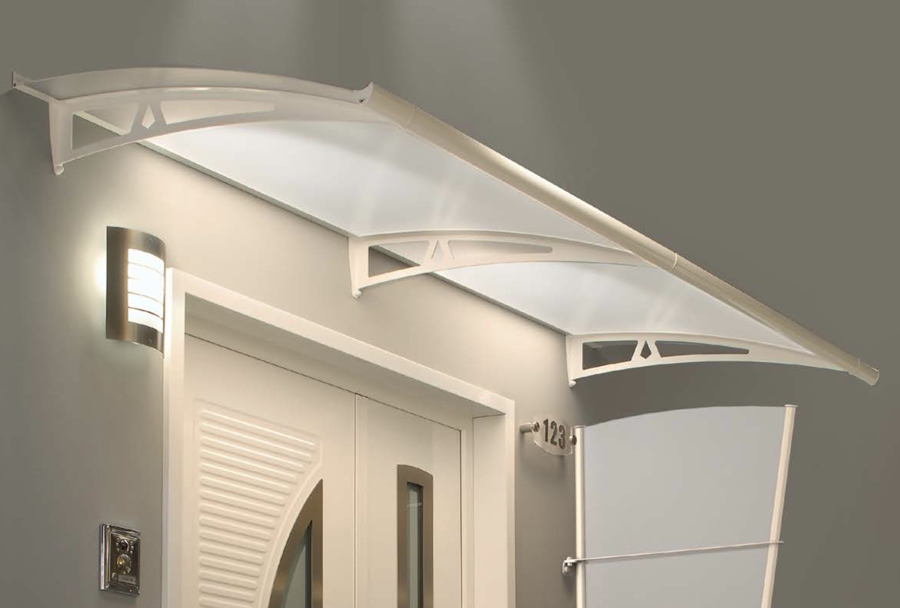 Technical Features
Roof Colour:
Neutral Satin.
Overhang:
0,75m.
Cantilever canopy, with load of 200 kg/sqm (in test conditions, like ISTEDIL certified), available in standard measures or at request, composed by:
Structubrackets in shaped steel equipped with, in their inward, with specific push-slab system in aluminium alloy 6060/T5 patent, with cover locking system, without rubber interposition or fixing points to allow the free movement generated from thermal excursions;
Terminal profile on the wall in aluminium alloy 6060/T5, to contain the cover slab, with rubber to avoid the water infiltration between the wall and the canopy;
Roof gutter in aluminium alloy 6060/T5, made to contain the cover slab, equipped with drain terminals;
Acrylic glass cover shock proof and U.V. ray resistant 4mm thickness, lodge inside the terminal profile slots and in the roof gutter.
Product supplied in kit with screws in stainless steel AISI 304 and hidden from sight.
Every parts are in metal and are treated with anti-corrosion process and paint with polyester powder in standard colour or on request.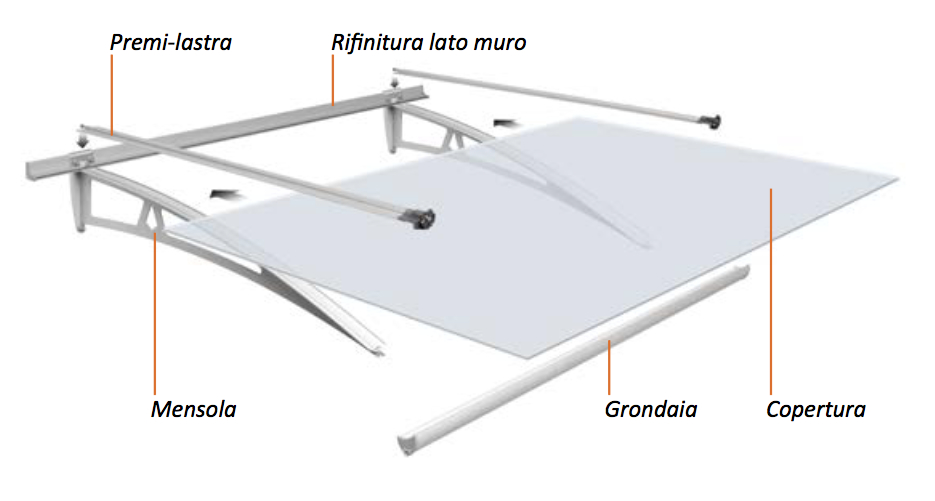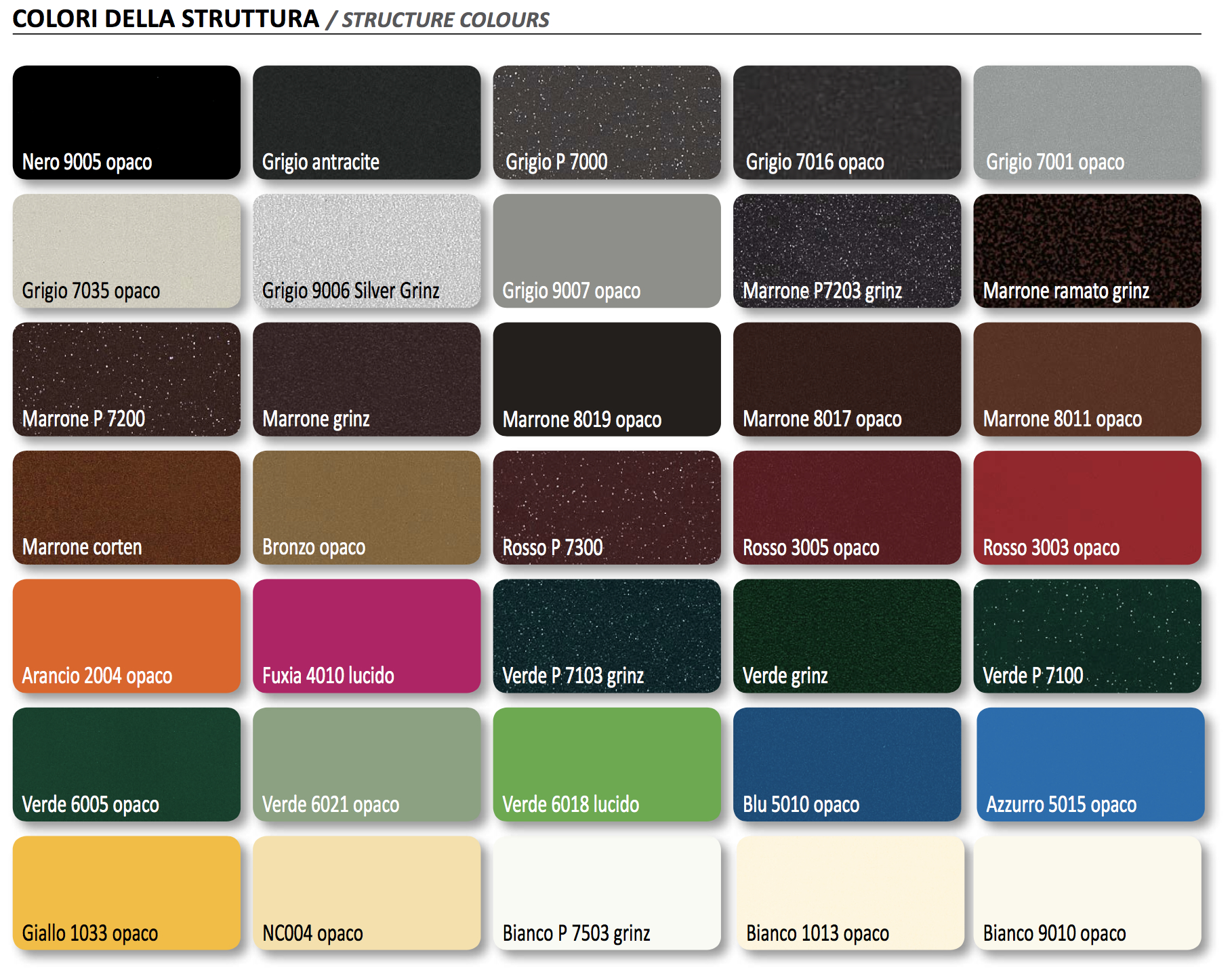 Shipping time:
Colour 9006 Silver Grinz (standard version): ten days; all other colours: 4/5 weeks.
It is easily installable
: it is supplied in Kit complete of all screws and assembly instructions. Thanks to a quick and patented assembly system, the canopy is installed quickly and easily.
Complete
: The roof gutter well integrated in the canopy design, collects and carries water on the appropriate side drains, delete definitively the annoyng drips outside the front door.
Perfect in every detail:
assembly and installation, no leaves visible screws and a special rubber gasket, prevents water infiltration between the wall and canopy.
Certified
: It is ready for anything! For them, rain, snow, hailstorm, and wind does not represent a threat. Sustain loads up to 200 kg/sqm, in test conditions, like ISTEDIL certified. (Check according to D.M. of 14-01-2008 rule, by the installer).
Last a lifetime
: Designed and built entirely in Italy with top quality materials and are guaranteed 10 years against the aluminum parts corrosion, the yellowing of the cover and the availability of spare parts. (Follow the advice for cleaning the inside of the pack).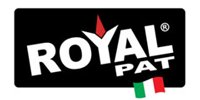 Royal Pat
Always stand for quality, innovation and creativity. Even in their distinct identity, products Royal Pat are united by a common philosophy: make comfortable the environments since the entrance, to make you feel at home before you even enter.

Newentry - Canopies and ideas for entry
Newentry canopies are robust, functional and are characterized by elegance and personality. Extend the living space of the house in harmony with every architectural style.