What are the best DIY roller insect screens? Here are tailor-made economic models
Cheap and custom-made do-it-yourself roller insect screens , perfect for any type of window and door. Easy to install. Save with the discounts and offers of Windowo, a specialized shop.

Are you looking for DIY mosquito nets to keep insects away from home? Discover on Windowo a wide range of mosquito nets, including high quality components and accessories to achieve perfect results.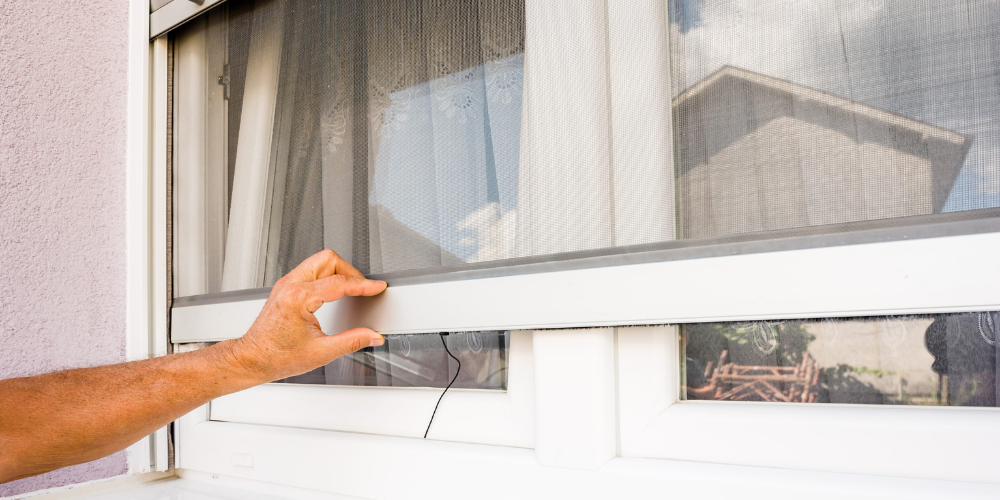 How to find a valid alternative to mosquito nets made by specialized installers? Cheap do-it-yourself mosquito nets allow you to save a lot, avoiding you to pay installation costs. In fact, the cost of installing one or more roller insect screens on doors or windows heavily affects the final estimate of a professional installer.

Avoid asking for the intervention of a technician, especially in the height of the summer season, it will lead you to make an economic saving and improve manual skills.

Ordering a do-it -yourself roller insect screen online on Windowo will save you a cutting job to make the do-it-yourself insect screen compatible with your window: in fact our cheap insect screens are custom built and based on your specific indications. You can choose sizes, materials, models and colors, to be assembled with a little DIY intervention.

In the Windowo catalog you can find the best models of do-it -yourself insect screen kits , to be able to install any type of custom-made roll-up insect screen , suitable for any window or door, even in the case of irregular and out-of-square house walls.

Do-it-yourself mosquito nets for French windows: which model?
Among the solutions on offer for French windows I recommend a Scenica Bettio mosquito net : these models of the Senica family are characterized by a crawler that supports the mosquito net itself during its horizontal opening and closing path. The tank will then support the mosquito net structure, without the need for a return spring or floor running profile.

Furthermore, you can leave the Scenica mosquito net at any time, without completing the movement: it will remain standing by itself, as if it were the retractable door of a bathroom. In short, it is a type of do-it-yourself mosquito net door not to be missed!

Cheap mosquito nets: which is the best DIY window mosquito net?
If you are looking for a simple and economical solution, I suggest you take a look at the Sonia Bettio mosquito net . It is a classic model, simple and reliable in the long run. Its sturdiness makes Sonia a perfect DIY window insect screen.

If you have space problems, there is a DIY roll-up insect screen calledMini Bettio . The movement of Mini is always vertical, it is equipped with a windproof guide and has a total footprint of only 31mm. To the little space occupied is added the simplicity of assembly: a fundamental feature for a perfect do-it-yourself mosquito net.

The Windowo offer includes many other models of do-it-yourself roller insect screens, designed to satisfy different needs.

Browse the catalog and you will find the solution that best suits your wishes. If you are interested you can read the article dedicated to the best mosquito nets for windows that you will find on the Windowo blog.

Roller insect screens: customized roller shutter kits
Thanks to the Windowo online shop you can buy the best do-it-yourself roller insect screens , made to measure and with aluminum structure, in just a few clicks. Mosquito nets for windows with spring, chain, pleated or with magnetic closure: there are really something for all tastes.

Our do-it-yourself roller insect screens are produced in Italy, have CE marking and are suitable for any living or working solution.

Once you have decided which roller insect screen for door to buy, you can receive it already made to measure, so the roller shutter kit can be installed with a simple do-it-yourself intervention. Discover the prices of roller insect screens online now by entering the measurements.

Do it yourself mosquito nets prices and online sales
In the Windowo online store there are dozens of do-it-yourself mosquito nets models at discounted prices. For example, you can find an entire category dedicated only to pleated sliding insect screens with pleated mesh to protect the entrances of French windows and balconies from insects.

The pleated insect screens we have selected are the simplest models to assemble, so you can save on the cost of installation. In case of need you can see on the Youtube Windowo channel a long series of video tutorials to help you with the assembly.

The do-it-yourself mosquito nets for sale online that we offer are tailor-made by renowned Italian companies: in this way quality and savings are assured.

To make a purchase of roller insect screens for doors , just choose the model, enter the reference product sheet and enter the measurements. There are also many different colors available. You will be able to find out the price right away and see how much you are saving.