The power of the
Schlegel brand
extends across Europe and many territories in the rest of the World, known as a quality supplier of window and door components. Whilst majoring on the offer of sealing systems in Europe, Schlegel International also offers selected hardware products to both distributors and fabricators.
With manufacturing plants in the UK, Spain and Germany, the company is in a position to serve local markets with high quality products and exemplary customer service under the Schlegel brand for seals and the ERA and Fab & Fix brands for hardware.
The Schlegel seal range includes foam, brush pile and extruded seals.
Whatever the application there is a product in the Schlegel range to suit. Aluminium, PVCu and timber framed doors and windows are accommodated with specifically designed products for each sector. Poly-Bond brush pile weatherseals, including the high performance Bi-Fin and Quadra-Fin are the choice for sliding products while the world renowned Q-Lon foam technology seals provide air and weather tightness in casement operations.
The design of extruded seals is becoming ever more inventive as door and window framing profiles evolve to meet the needs of today. Thermal efficiency, acoustic performance and reduced air leakage are all critical in products designed for modern living.
The Schlegel pile and brush technology is also utilised to offer products for a variety of uses in interior design, window covering products and industrial applications.
In addition to the extensive seal range, Schlegel offer ERA and Fab & Fix locks, handles and hinges, including perfectly matched decorative hardware, in a number of European countries. As always, the Schlegel products give the window and door fabricator high performance, high quality and unbeatable aesthetics.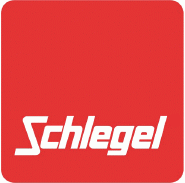 Schlegel Official Site