Hook Lock for Sliding Gate with Keys - Entry 30 40 50 60 mm
Lock for sliding gate
,
hook
version for sliding mortise gates, reversible.
Lock entry to be chosen
from 30, 40, 50, or 60 mm (select the code you want).
Hook lock - article 176 Patents Adem.
What is included in the gate hook lock?
Cylinder;
3 keys;
Match;
Installation material.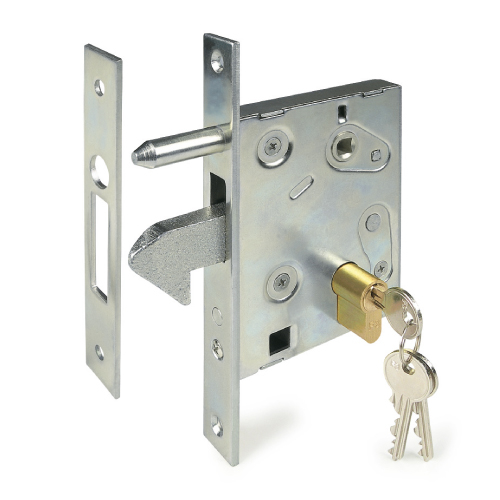 Features lock for sliding hook gate
Discover the technical drawing and the measurements of the 176 Adem hook lock with entry of your choice.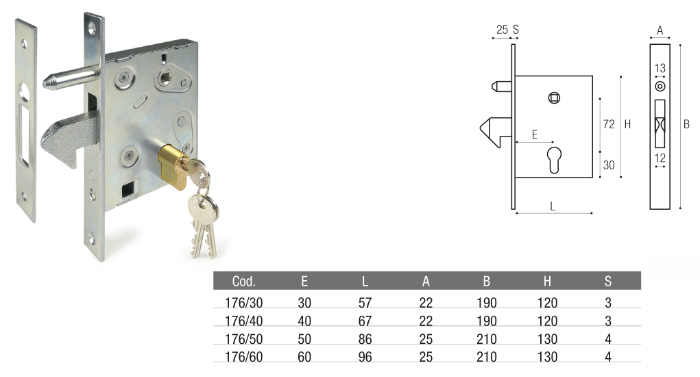 Buy online Adem locks for sliding gate
On Windowo you can buy different types of locks for sliding gates on a special offer.
Are you looking for a product from
the Adem catalog
that is not present? Contact us for a free quote.