IN THE FUTURE DOORS WILL PROBABLY BE OPERATED TELEPATHICALLY.
'TIL THEN, HOWEVER, THEY'LL ALL STILL DREAM OF A LINEA CALÌ HANDLE.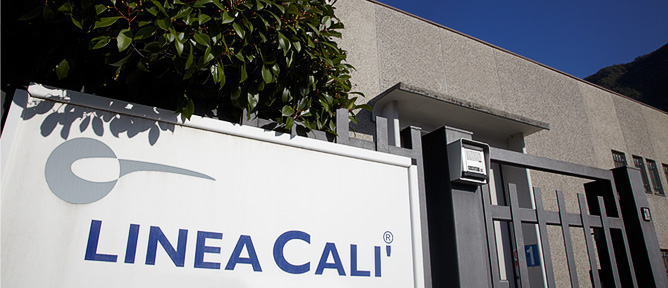 The difference between a handle and a simple piece of brass arose in 1986, when we launched our products that combined both functionality and design.
We've all tried design without a soul and its awkward, just like brute functionality.
We therefore chose to create handles that we ourselves would choose for our own house, handles that resist everything: wear, blows, time, thanks to innovative fixing and protection techniques such as the Zirconium Protection finish – PVD.
At the same time, we wanted our handles to be attractive, like all accessories should be.
Our level of experience and manufacturing care allowed us to create shapes of all styles and using all types of material: from Rococò to Art Deco, from leather to wood, and from porcelain to Swarovski.
And finally, because
we wanted the best, we committed ourselves to ensuring that every handle was designed and created exclusively in Italy
, in full compliance with the legislative requirements of European standards.
And now, try and image the ideal handle for your house or office: the chances are you'll find it here.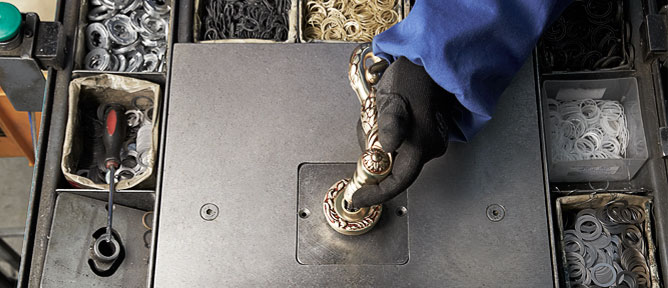 WE PRODUCE HIGH QUALITY HANDLES.
WE DO IT ONLY IN ITALY.
We are proud that we can guarantee our customers products that are manufactured entirely in Italy, in compliance with the most recent European standards on the quality of the raw materials used, the technical characteristics and the resistance of surface treatments.
As evidence thereof, we mark each and every item that we sell, certifying its authenticity,
thus guaranteeing the customer a high quality handle produced entirely in Italy
.
Furthermore, all our products with a polished chrome or satin chrome finish are covered by a 10 year guaranteeand by a 20 year guarantee if treated with a physical vapour deposition (PVD) using zirconium, a coating that is ideal whenever a particularly high resistance is required due to difficult climatic situations such as high salt content or humidity in the air or situations of high wear and tear.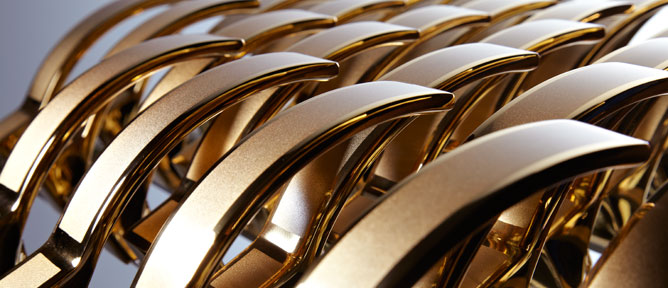 WE LOVE THE "GREEN ENVIRONMENT" THAT SURROUNDS US AND WE RESPECT IT IN EACH PRODUCTION PROCESS.
We respect the environment that surrounds our company, our life. We therefore adopt an environmentally responsible behaviour to reduce wastage and improve the quality of life in the workplace.
All the principle production processes are performed with a view to sustainability and we also require that our suppliers adopt an Environmental Management System to prevent pollution, purifying atmospheric emissions and waste water.
A major commitment but one that we are pleased to pursue with increasing conviction as we so firmly believe in it.
Official site:
www.lineacali.it