Kendo Linea Calì - Door Handle on Rosette - Satin Chrome Finish
Linea Calì Kendo handle, inspired by the Samurai sword
Kendo Linea Calì - Pair of handles on rosette.
Finishing: Satin chrome.
Inspired by the
Shinai
, the sword used by the
Samurai
, this collection defines a new way of contemporary design.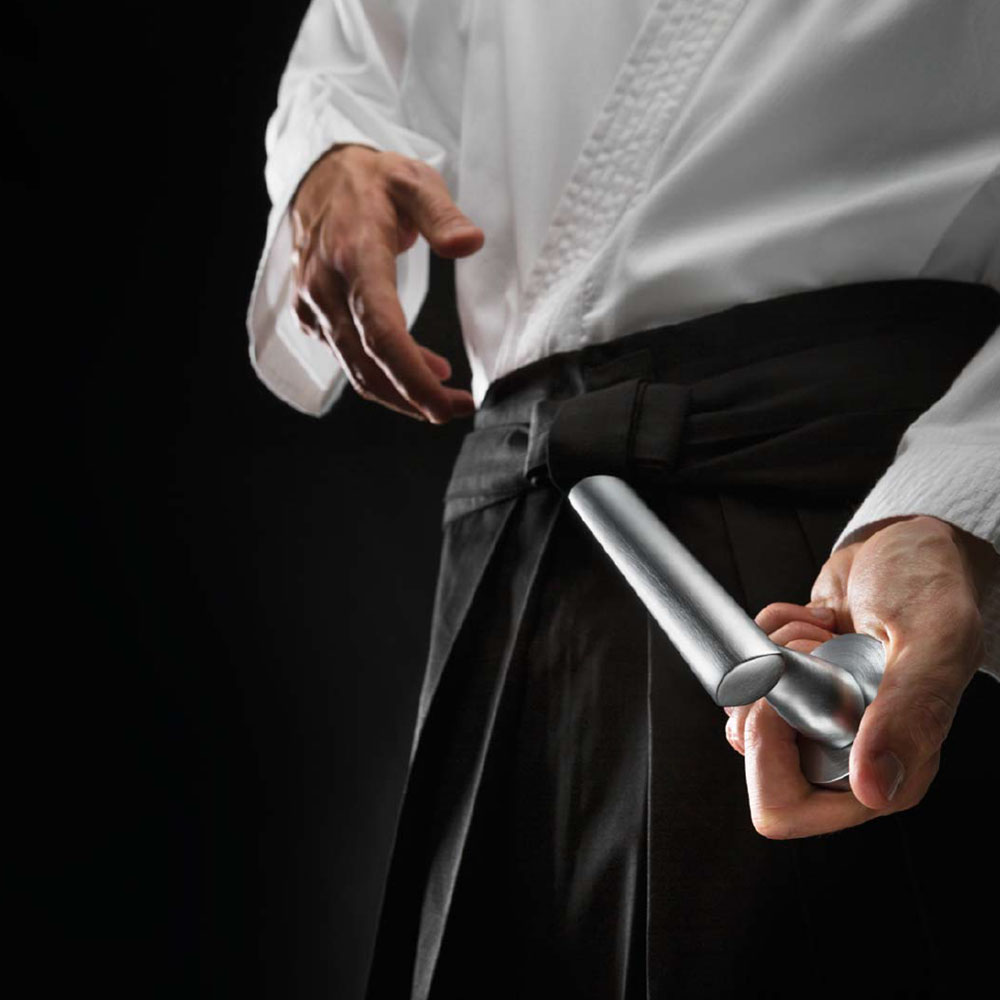 Dimensions of the Kendo Linea Calì handle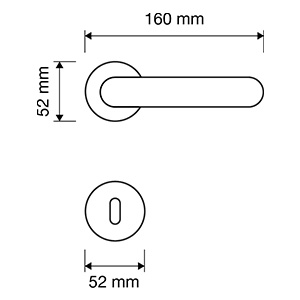 Rosettes available for the Kendo Linea Calì door handle
Choose the rosette thickness of your Linea Calì handle:
High (10 mm) with Click-Clack;
Lowered (6 mm) without with Click-Clack.
Click-Clack ultra-fast handle assembly system
Click-Clack
, thanks to a particular fastening system, allows anyone to assemble a handle in a few moments without the need for tools or screws.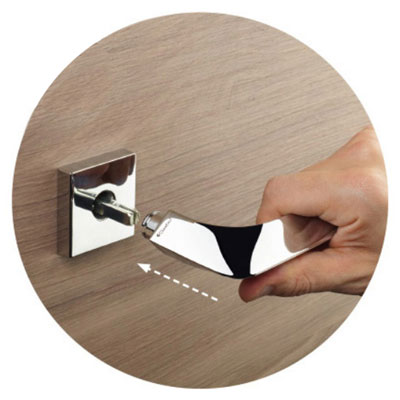 Handles with key hole escutcheons available
Choose the key hole of your Linea Calì handle.

Linea Calì Kendo Design collection inspired by Shinai
Inspired by the shape of the Shinai, the
Linea Calì Kendo handle collection
is characterized by an ellipsoidal section handle which tends to screw onto itself, defining a comfortable support and creating a sort of invitation to the hand.
Open the door in style thanks to the Linea Calì handles
Linea Calì was born in 1986, when it launched its products following the idea of functionality combined with design. Linea Calì proudly guarantees its customers the Italian production of all products, in compliance with the most recent European regulations in terms of quality of the raw materials used, technical characteristics and resistance of the protective surface treatments.

Kendo Linea Calì and other models: discover the most beautiful Italian handles
Linea Calì produces high quality handles, and does so only in Italy.
The plant is located in Vobarno (BS).