Manital Handles for Doors and Windows Online Shop
Sale of Manital handles and brass pull handles produced in Italy
Manital Handles
was founded in 1991 in Vobarno, in the province of Brescia, to produce brass
handles
for doors and
window handles
.
The expansion experienced in recent years in the markets of the five continents has prompted the owner, represented by Luigi Bigoloni, to build a new factory in
Gavardo
, also in the province of Brescia. Here are housed the new machinery, equipped with the latest technologies and automations.
The Manital handles factory has always invested in
design and innovation
; making use of the
best Italian designers
.
The production of Manital handles, in over 20 years, has managed to redefine the quality and stylistic standards of the sector.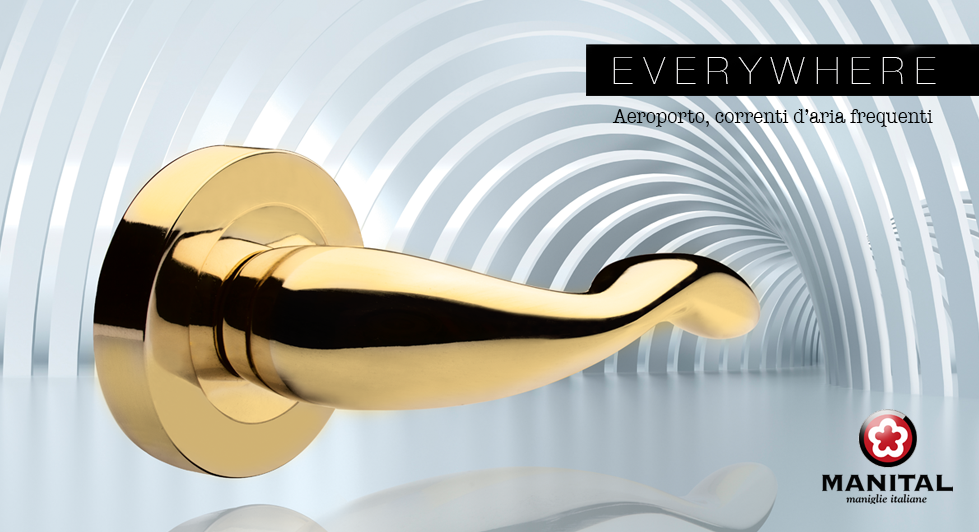 Choose Manital handles: a quality Italian production
The production takes place 100% in Italy
; every detail and every processing phase are entrusted to highly qualified specialists within the company structure.
The
attention to detail
of Manital handles, the love for the smallest details and the passion for design. These are the elements that supported and motivated the team to revolutionize architectural standards and parameters in the production of prestigious Italian handles and
designer handles
.
Appreciated all over the world, Manital
luxury interior door handles
are the result of an important collaboration between the Brescia-based company and the most
famous international designers
who have been able to apply their genius in the design of unique Made in Italy handles and quality.
"
From an opening tool to a precious piece of furniture for architecture, reaching unparalleled quality standards on the world scene.
"
Luigi Bigoloni