ELENA handle on Thalassia plate of Made in Italy beauty GRA Rivadossi
Handle model
ELENA - Pair of handles on Thalassia plate.
Door handle of Made in Italy beauty.
Base material: solid brass.
Handle dimension
The dimensions are indicated in millimeters.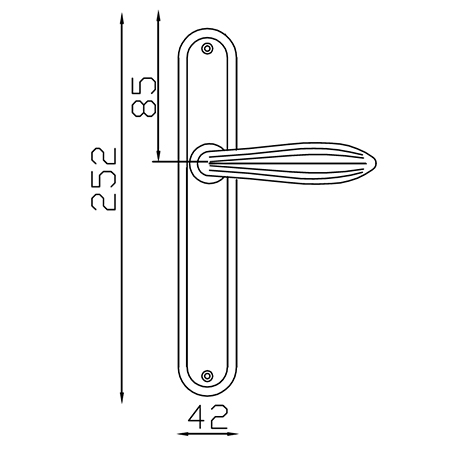 Handle finishes
Choose the finish of your GRA Rivadossi handle.
The handle in the photo has OLV finish.
COntact us if yoy want different finishes.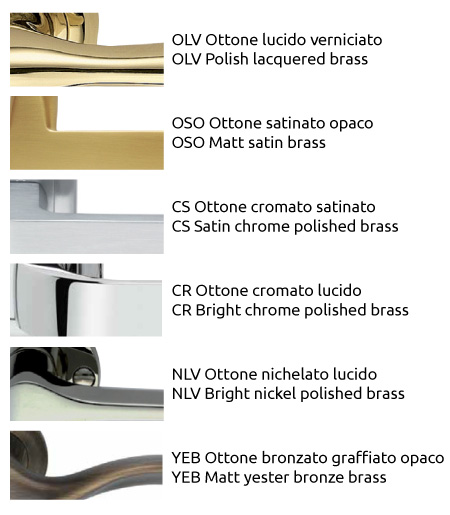 Handle keyhole
Choose the keyhole of your GRA Rivadossi handle.

Giacinto Rivadossi: a success history.
Giacinto Rivadossi, born in Lumezzane, began a small craft business in Caino in 1920. In 1922, at the age of 27, he arrived at Agnosine to build his workshop in a water mill. Thus began a successful history of handles Made in Italy that lasts for 100 years. A century of quality and of research of beauty for the home.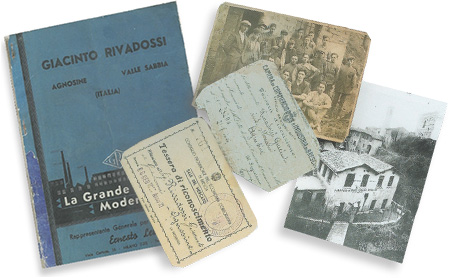 GRA: italian handle since 1920.
The continuous evolution of architectural lines in house styles also involves the door handle, like any other piece of furniture. The models of handles and coordinated that accompany them are combined with the different styles of doors and windows, with the warm color of the brass, the brilliance of the chrome, the delicate effects of the satin finish.