Frosio Bortolo is an industrial reality that, from over 60 years, produces hinges and accessories for doors, windows and furniture. The core business has always been represented by the production and the manufacturing of the handles. However, among our proposal there are: pull handles, knobs, sliding kits, door stoppers and many other kind of articles.
The factory is still managed by
Frosio family
, with the same passion and dedication to work which characterised the birth, over 60 years ago, with the founder Bortolo. During the years the company has seen the entry in the capital structure of new figures who put all their skills and professionality at the service of the company. First of all, Pietro, founder Bortolo's son. Since the mid 90's, also Pietro's sons, Omar and Marco, have supported their father with the managing of the company.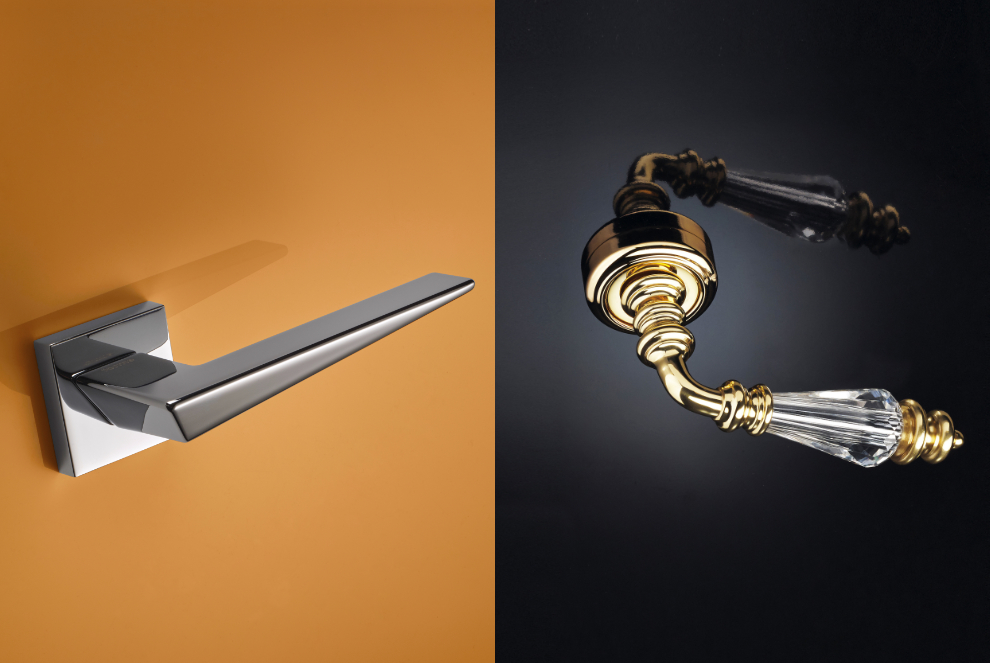 Today Frosio Bortolo is a very respectable business reality. It can boast 2 establishments where are focus almost the entirely of the processing needed by our products, modern machinery and a competent and prepared work team. Quality that is reflected in the two brands forme and Class, with which the handles and the articles for doors and windows of Frosio Bortolo are marked.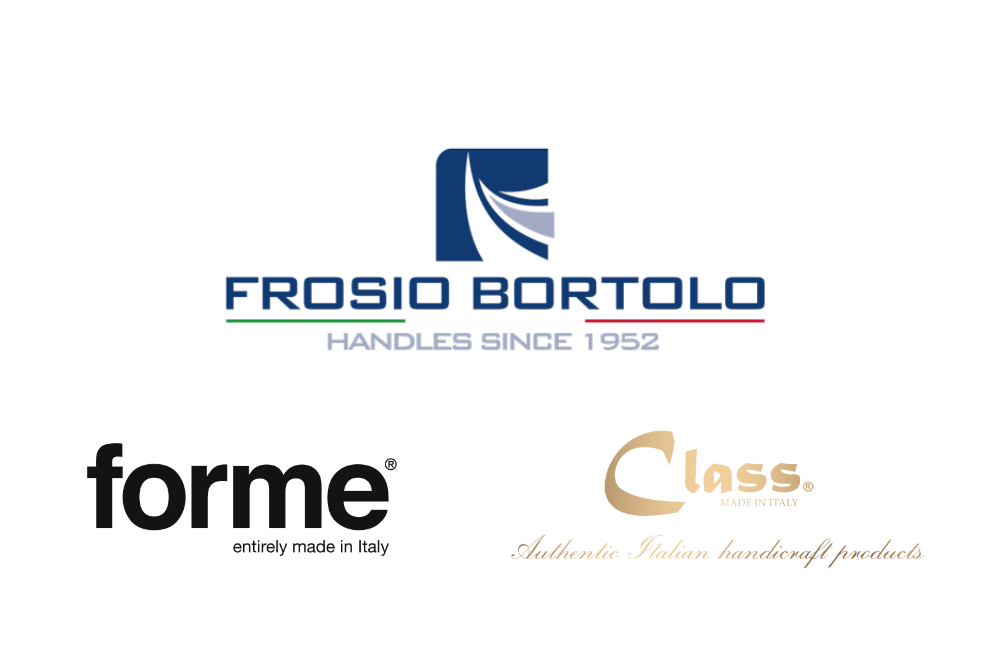 forme
represents the perfect union between modernity and classicism, in its four lines: Fashion, Époque, Vintage and Basic, where take place design items with a refined style, products with more simple and elegant shapes and minimal objects with an essential and well defined structure.
Class
is related to the authentic artisan tradition in the realisation and processing of metal objects. All the handles and the accessories include in Classic and Light collection are the result of the taste and the competences of talented master engravers, that each time, inspired by the old models, succed in recreating products of a timeless beauty.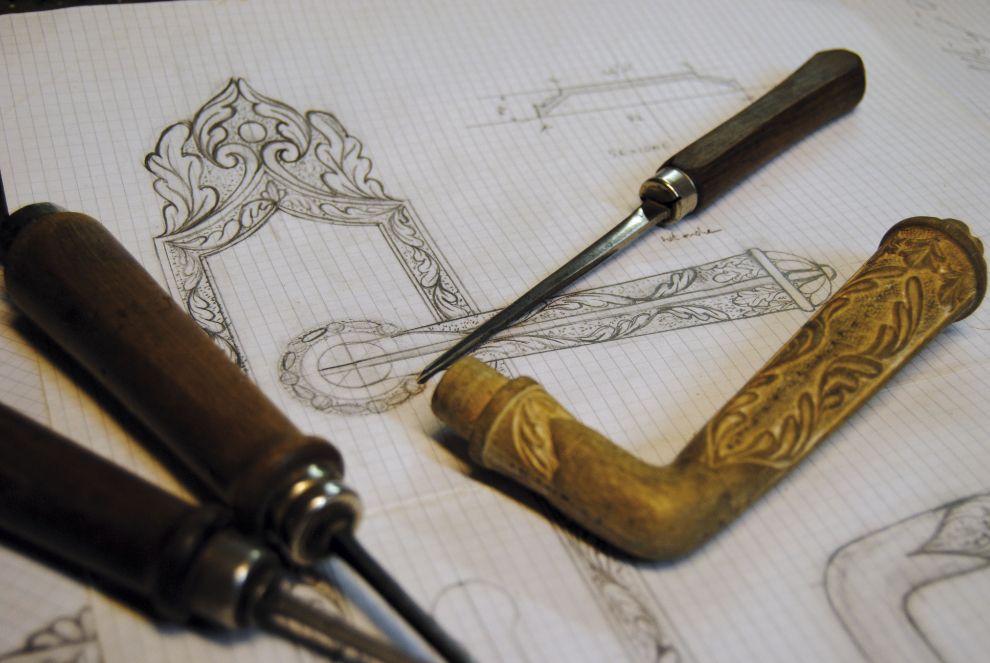 Italian excellence
We could say that the near entierty of processing work take place as "zero miles product" . This is due to the strong and rooted industrial vocation which has always stood out the entire Valle Sabbia, as known, one of the most dynamic industrial zone of the Lombardia Nation. Logistically, all the operations take place inside 2 moderns production facilities located in the municipality of Preseglie. The presence in each structure of latest generation machines and professional operators offers an additional guarantee of the high quality of our products.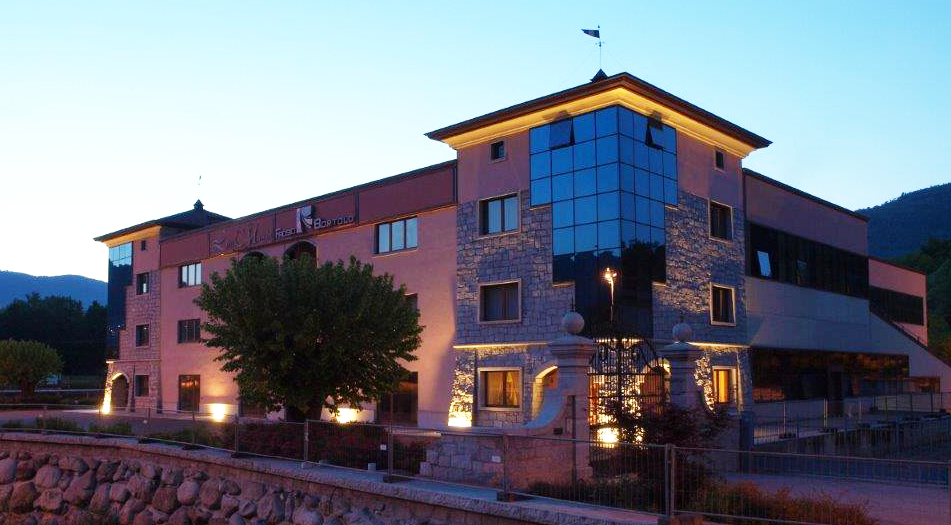 "There is no future without respect for the environment" (Jane Goodall)
Aware of the moral duties a company has towards its territory, Frosio Bortolo has been actively committed to reducing the environmental impact of its operations for some years. Frosio Bortolo did this thanks to the innovative metal coating technology
ECOTECH
, that uses nanotechnology. This pollution free manufacturing technology produces negligible waste and minimal energy is used to realize products that are amazingly light, economical, strong, intelligent and durable.
All of this is Frosio Bortolo, competence, passion and work ethic.
Do you want more about Frosio Bortolo handles?
Visit the official website

frosiobortolo.it