Atlas Series Vintage forme Door Handle on Octagonal Rosette Frosio Bortolo Squarish Design
Model:
Atlas series Vintage forme Frosio Bortolo - Handle on octagonal rosette.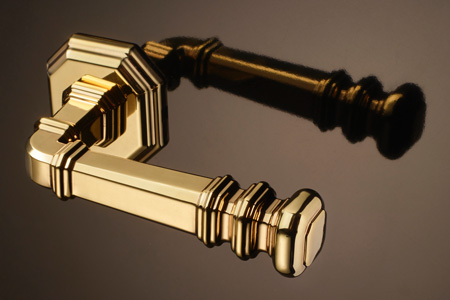 Style:
vintage style door handle of modern design.
Features:
Material
: zamak;
Height
: 50 mm;
Length
: 150 mm.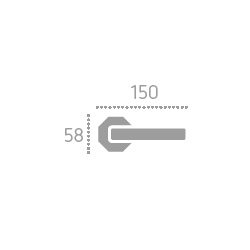 Key hole:
choose your favorite key hole version.

Available finishes:
choose your favorite finish.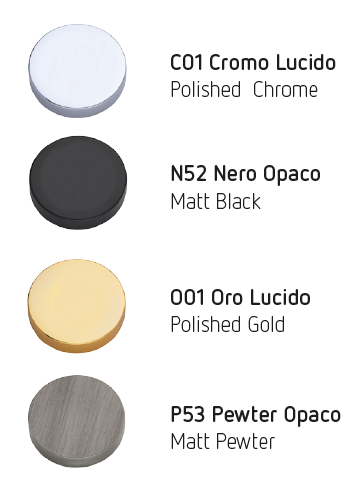 "forme" collection
"forme" is the historic brand of handcrafted handles of the company Frosio Bortolo. Made by Italian artisans and designers, they are products of very high quality. The handles of the vintage collection, suitable for homes and places that want to stand out, are designed with sinuous and modern lines. These features, combined with a modern production system and attentive to the environment, make them real treasures for the home.

Ecotech: eco-sustainable handles
Frosio Bortolo is attentive to quality and also to the environment, investing more and more in eco-sustainable technologies. ECOTECH®, a technology patented by Frosio Bortolo, is the cleanest of any other traditional coating technique. : High resistance to abrasion and chemistry, uniform coating, indestructible bond between the film and the substrate, possibility to achieve innovative colors.

Frosio Bortolo
For more than 60 years the company Frosio Bortolo has been manufacturing modern and classic style handles. The production system combines the artisan tradition and advanced technology with the highest quality materials. Over the years this has been recognized a global level, and today Frosio Bortolo exports its modern and vintage handles all over the world and in countries such as Arabs (Abu Dhabi) and Russia. An added value that makes Frosio Bortolo a prestigious brand to combine with your home.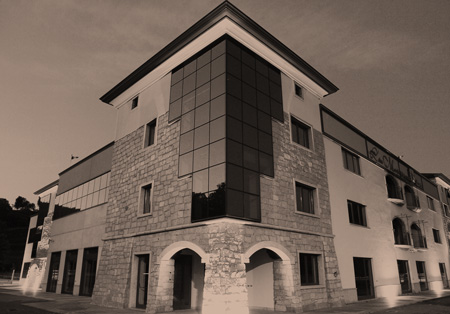 Made in Italy
Quality materials and details, artisan systems and technological skills guarantee Frosio Bortolo handles a 100% Italian origin.