Through Fixing Kit pba 01 for Single Pull Handle for Wooden, Aluminium, Iron and PVC Doors
This kit supports the attachment of through single pull handle on wooden, aluminium, iron and PVC doors.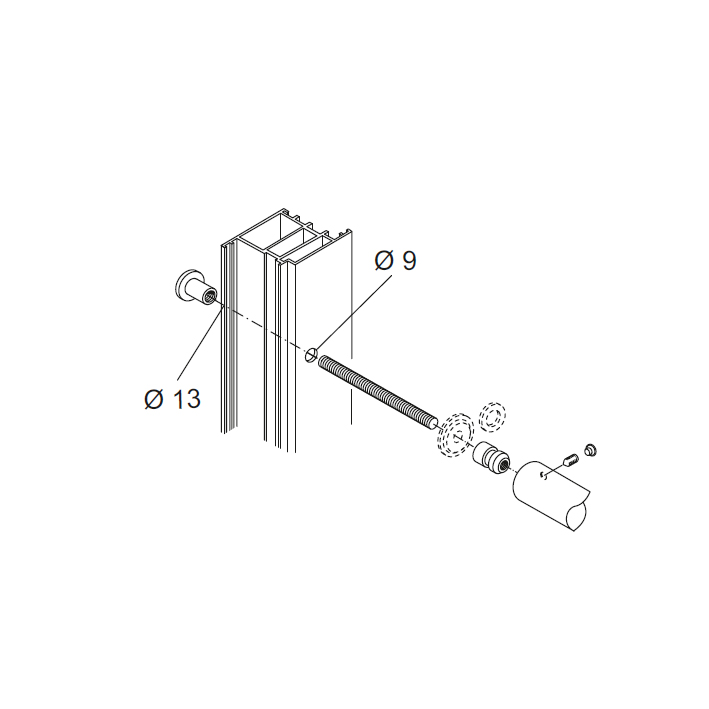 IMPORTANT:
only usable for single through pull handles.
For other types of fixing kits, see other products in Windowo.