Draft Excluder for Doors Comaglio 420 Mini Cheap Series Various Sizes
Fixing with Fins
Article:
420 Mini.
Dimensions:
63-83-103-123-133 cm.
Can be shortened by:
20 cm.
Doors:
armoured, wood, aluminum.
Pressure Series:
mechanism tilting (B).
The draft excluder Comaglio is a patented automatic system that, when the door is closed, it automatically blocks the possibility that cold, dust and noise, can invade your environment.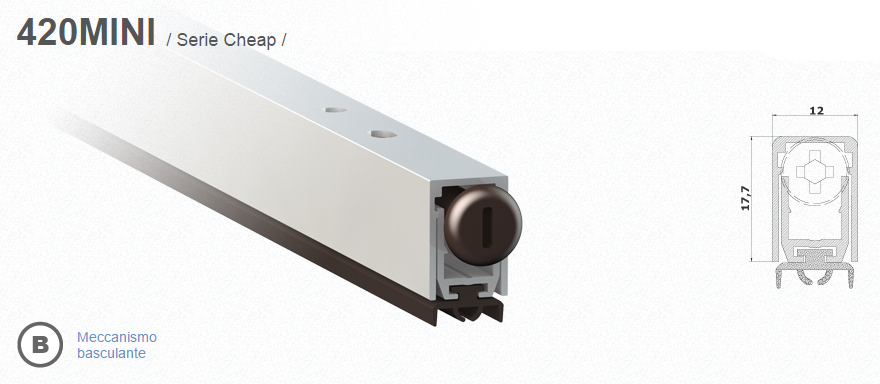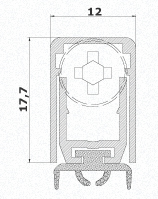 Cheap Series
The Cheap series is equipped with the new tilting mechanism with rigid levers that ensure greater control of the movable profile as well as even and controlled floor pressure.
Standard accessories:

Standard equipment:
EPDM gasket with 4 support points;
Round plastic push head;
Traditional fixing, extractable.
Optional equipment are available separately on request (contact us for a custom quote).
Comaglio: under your door will not pass anything
Along the 30 years of its history Comaglio has always kept unchanged the features that distinguished their draft excluders: product quality attention to detail, attention to customer satisfaction, prompt response to the needs of a constantly expanding market.