Chain Actuator - Topp ACK4 230V 50Hz 1 Push Point - Black Gray or White
Window motor with double link chain in stainless steel
Topp ACK4 230V
electric actuator with articulated
double-link chain in stainless steel
, contained in a special casing in die-cast aluminum and painted with epoxy powders.
Topp ACK4 230V actuator for bottom hinged or projecting windows
The Topp ACK4 230V window motor is complete with support and
accessories for top hung or bottom hung opening
.
Operation 230V 50Hz.
Maximum applicable load 300N.
Max stroke of 400mm with stroke adjustment in 7 positions (100, 150, 200, 250, 300, 350, 400mm) by means of a special adjustment knob.
Electronics with acoustic warning signal for user incorrect assembly.
Degree of protection for electrical devices IP55.
CE marked device.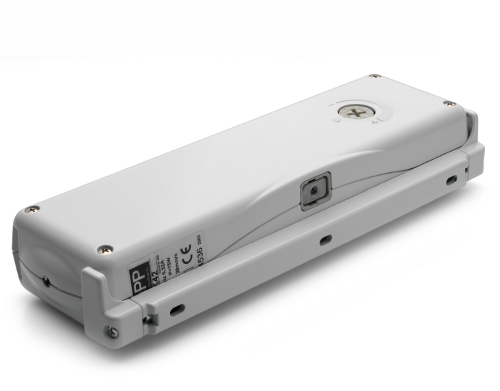 Topp ACK4 230V actuator technical features:
Power supply voltage: 230V 50Hz;
Maximum applicable load in thrust: 300N;
Maximum applicable load in traction: 300N;
Strokes: 100, 150, 200, 250, 300, 350, 400mm;
Absorption: 0.32A;
Idle translation speed: 27mm / s;
Duration of idle stroke: 15s;
Double electrical insulation: yes;
Service type: S2 of 2min;
Operating temperature: - 5 / + 50 ° C;
Degree of protection for electrical devices: IP55;
Adjustment of the connection to the frame: 10mm;
Parallel connection of 2 or more actuators: yes;
Chain position control: yes;
Limit switch: encoder;
Electronics with buzzer to signal user incorrect assembly: yes;
Dimensions: 288.5x83x47.8mm;
Weight: 1.9Kg.
Applications:
actuator for transom windows, top hinges, domes, dormers, roof windows.

Included in the package:
chain actuator, fixed front mounting bracket, vasistas bracket, connection to the window frame with pin and small parts package.
Actuator and brackets are black, gray or white (depending on the chosen color).
Why choose the Topp ACK4 actuator?
Possibility of adjusting the stroke in 7 positions from 100 to 400 mm (international patent).
Double link chain in stainless steel.
Acoustic device for signaling incorrect assembly (buzzer).
High degree of protection IP55.
ACK4 230V standard 1 push point
Code
Description
3A1#000000004
ACK4 230V chain actuator
Black RAL 9005
3A1#000000006
ACK4 230V chain actuator
Gray RAL 9006
3A1#000000005
ACK4 230V chain actuator
White RAL 9010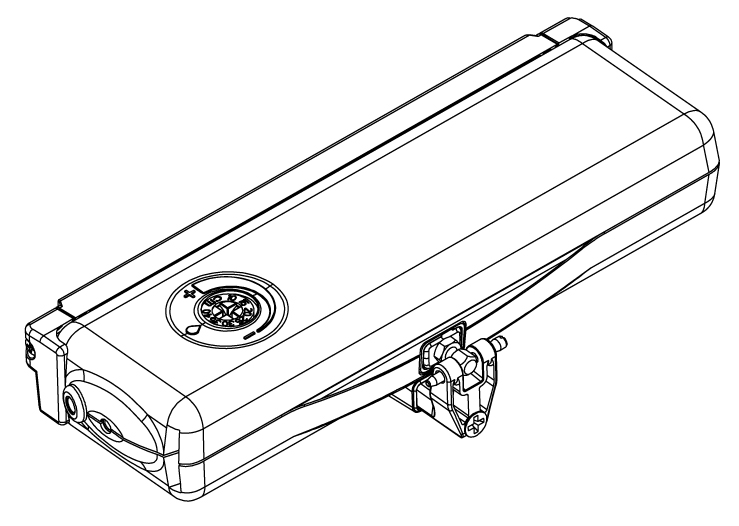 Choose functionality together with Italian design
For more than 20 years Topp has been offering a wide range of simple and functional systems for the automation of doors and windows.
The countless international patents, indispensable tools for protecting Topp solutions, give life to the product known throughout the world as "
Made in Italy
".

Topp window motors: experience and know-how
Each device is individually tested to deliver on Topp's commitment to quality.