Wall Safe with Key and Combiner 3 Knobs Cisa Various Sizes
This safe is the key version and combiner 3 knobs.
Steel front thickness 10 mm, diameter 22 mm rotating in nickel-plated steel bolts, special paint oven high resistance to corrosion, steel of the lock plate carbonitrided, the opening controls not protruding in the rest position.
Casseforte Wall
The safes to wall are the ideal solution for those looking for a solution in sight.
This type of safe is installed within a wall. The walls must be at least 10 cm of thickness greater than the depth of the safe.
Measures the safe choice
among those proposed (width, height, etc.). Select the item based on the size you are interested in (see table below).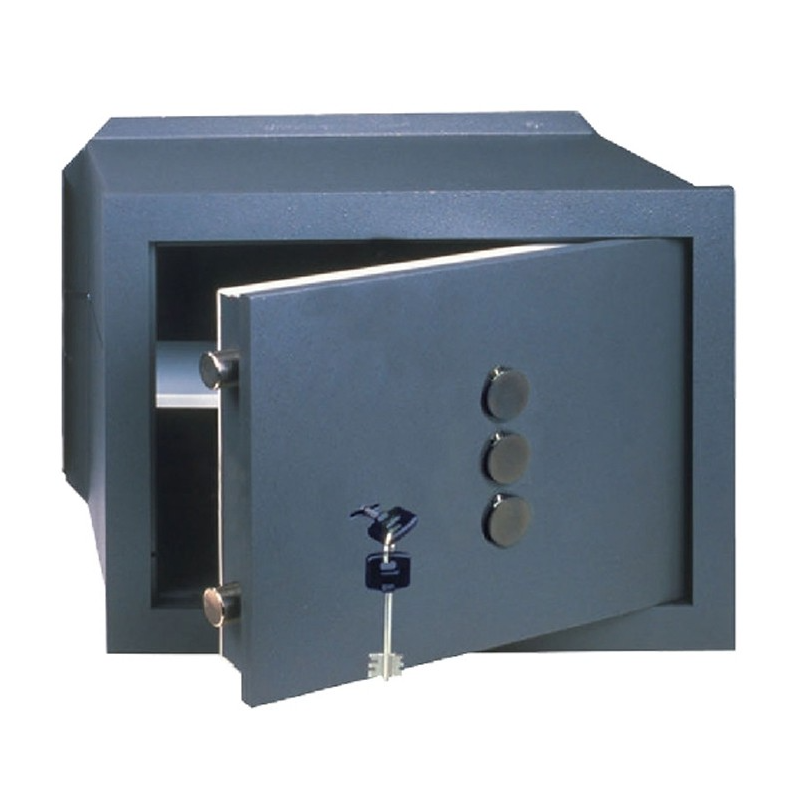 Resistance to common break-in attempts by electro-mechanical tools:
- Steel front thickness 10 mm.
- Bolts in diameter of 22 mm.
- Assembly of sealing parts on the front with laser welding.
- The opening mechanism of protection against drilling plate.
TECHNICAL FEATURES:
front steel thickness 10 mm;
Assembly with robust welding sealing components;
Revolving Nickel-plated steel, 22 mm in diameter;
Special oven painting with high resistance against corrosion;
Protection plate lock carbonitrided steel;
Lock and mechanisms set directly on the door of the safe;
opening controls, not protruding, in rest position.
EQUIPMENT:
Shelves (where applicable);
Instruction sheet;
N ° 2 double bit keys art. 0101.2.
Measures the safe choice among those proposed:
You can see in the table below which item (blue column) identifies the measures that fit your requirements.
Select the correct item in the variant to know immediately the purchase price.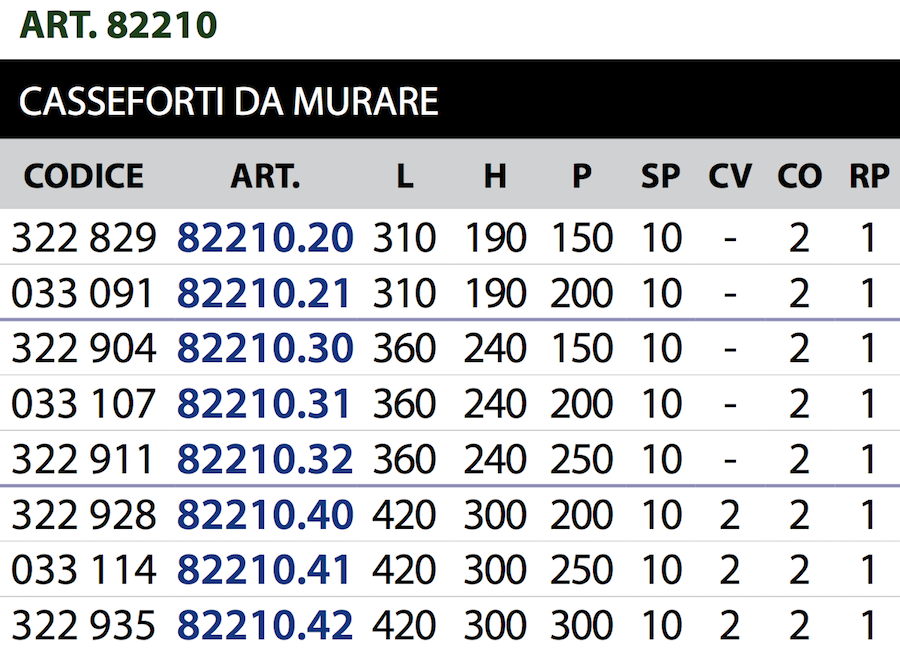 SP = door thickness;
CV = n ° vertical bolts;
CO = n ° horizontal deadbolts;
RP = No. shelves.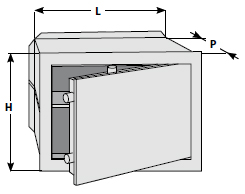 The signed safety Cisa
Cisa since 1926 protects the spaces of everyday life. When it comes to safety there Cisa with its production of locks, panic exit devices, door closers, padlocks, keys and cylinders.