Air Chain Tent with Polyester Darkening Fabric 34mm Living Bettio
Blackout fabric - 34mm dimensions with heads - Chain mechanics
Fabric type: blackout, 100% polyester.
Fabric color: gray.

Aluminum colors: a choice between Bianco (opaque Ral 9010), Grigio (opaque Ral 9007), Grigio Michelangelo, Avorio (opaque Ral 1013), Bronze (varnished), Testa di Moro (matt Ral 2001), Nero (electrocolore matt ELOX 2000 ).

Recommended application: glass door or window.
Aria is a curtain with chain operation for internal use only, of the Living Bettio series.
The Aria tent comes with a small box of only 33 mm. This curtain is with blackout fabric but the version with filtering fabric is also available: look for it on Windowo!
In the darkening versions it is necessary to consider that it can filter a small amount of light through the guide.
The command is placed as standard on the right, but you can also request it on the left (on request).
Although it is a chain system, it is nevertheless equipped with a spring that always keeps the fabric under tension, guaranteeing an optimal aesthetic result: in any case it is always possible to stop the handle bar at the desired height.
Living Tents are always supplied with perimeter adhesive tape, thus leaving the choice of application free (gluing or using screws). In the absence of sufficient space for installation inside the glazing bead, it is possible to request the version with front mounting (optional on request). A model that is very well looked after from an aesthetic point of view, it has painted plastics in the same color as the aluminum and completely hidden screws.
Versions:
Application in the glazing bead (standard) or with front mounting on the window frame (optional available on request).
Optional available:
long chain, left-hand drive.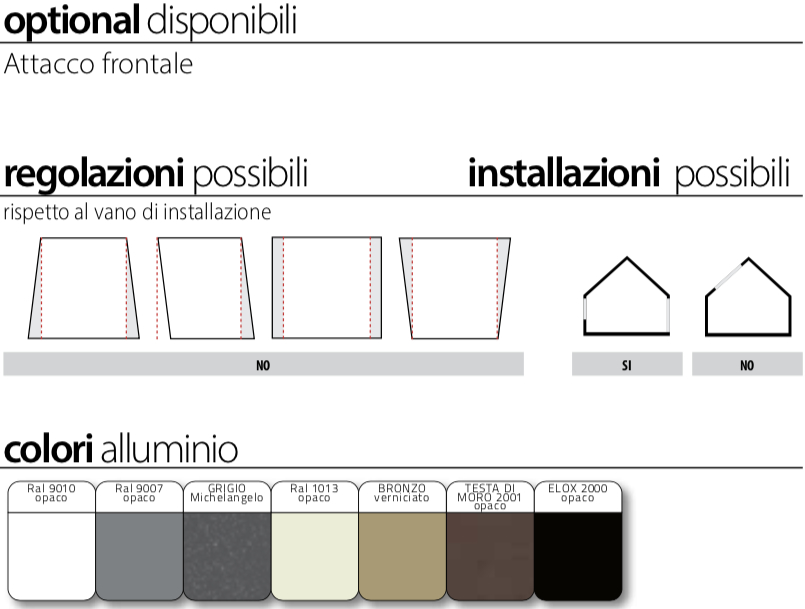 Measurements and dimensions: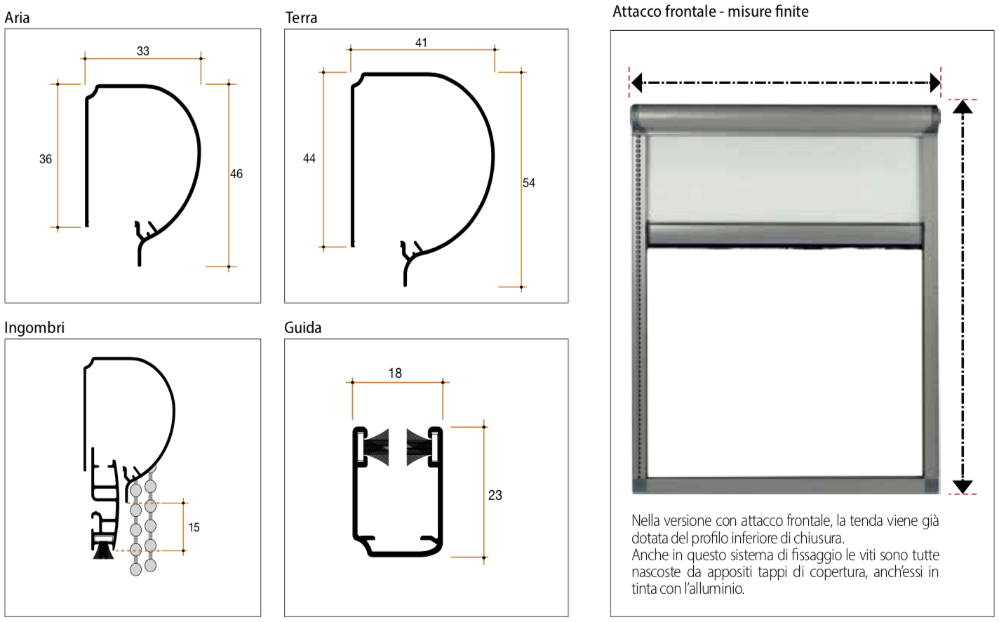 Detection of the light hole or glass measurement for front mounting (optional on request):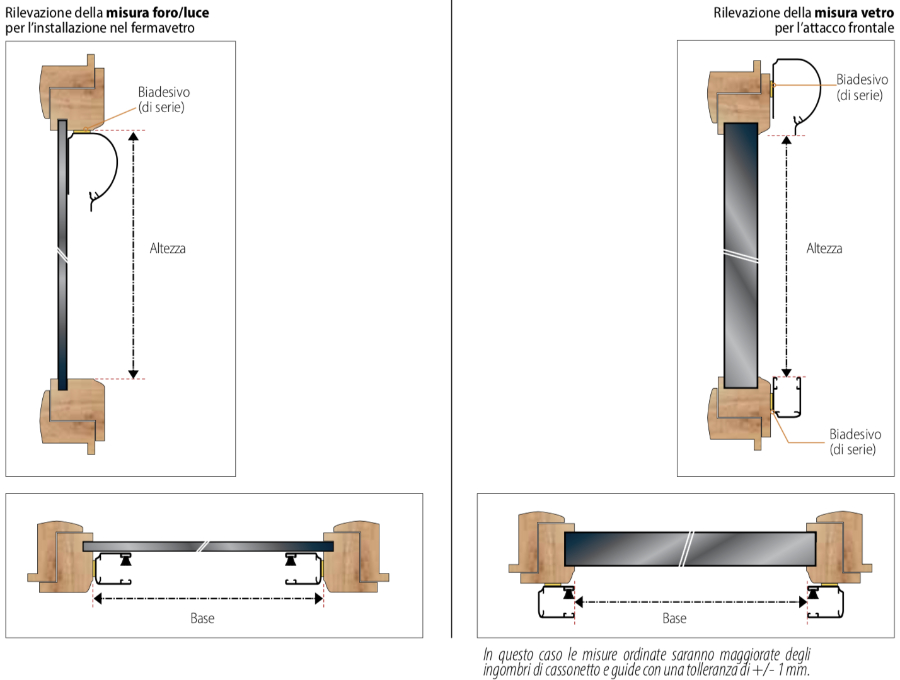 Living by Bettio curtains: furnish your home with style
Bettio Living is an elegant and valuable product able to adapt perfectly to the needs of offices, business centers, commercial and hotel, but also to family housing contexts. Boxed roller blinds, with both spring and chain movement, enriched by a wide range of filtering and darkening fabrics. Ideal furnishing accessory, Bettio Living has two types of box and two different control mechanics. The whole is completed by exclusive colors of aluminum and a catalog of fabrics of the most different shades and types.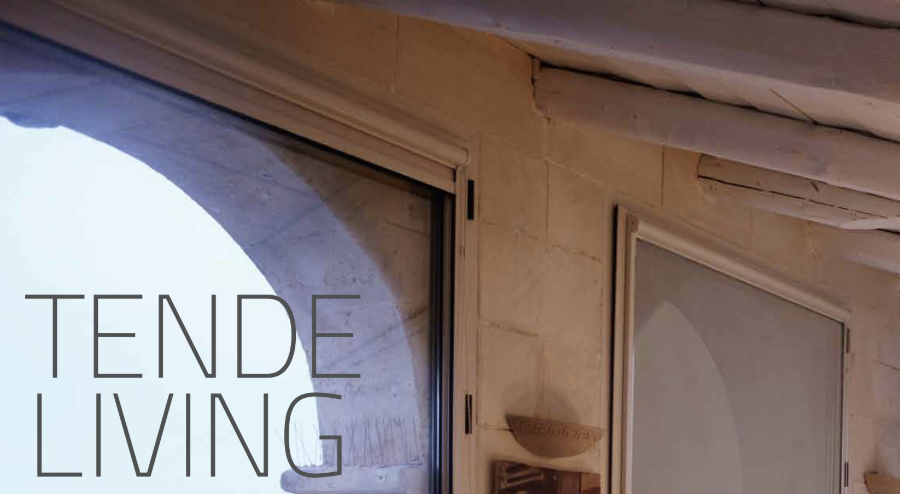 Living curtains: we discover the characteristics of the curtains by Bettio
Light when and where it is needed
Both in the chain and in the spring system, the handle bar can be stopped at the desired height. This particular function is very useful as it allows you to lower the blackout or filter as necessary and leave the rest of the view completely free!
Scheramatura della luce
Carefully selected from the catalogs of the best European fabric manufacturers based on different criteria of certification and control, Living curtains allow to obscure or filter the light in the environment in which they are installed.
Technical solutions
The products of the Living line are extremely versatile both in terms of handling (spring and chain versions), and at the level of application (in holes or fronts) to adapt to every need of the user and any type of window.
Minimal dimensions with maximum performance
There are 7 types of blackout or filtering fabrics and 29 colors, which can be combined with 8 aluminum colors ranging from classic to very special colors. Living curtains embellish your home with a touch of class.
Technical fabrics
Each fabric has specific technical characteristics, particularly sought after and required in public exercises but no less appreciated in domestic environments. To name a few, we are talking about fire-retardant, anti-static, PVC-free and halogen-free, reflective, heat-reflective, anti-muzzle and washable fabrics.
Ergonomics without giving up design
Practical systems to move thanks to a handle specially designed according to modern ergonomic criteria regarding the springs and the silent simplicity of chain systems. The rounded line of the aluminum profiles gives this curtain an elegant and sober touch that draws on the best of Made in Italy design.
Twilight and shadow: the two faces of contemporary furniture
Not only protection from the sun and guarantee of privacy, but also design and quality worthy of the best made in Italy, make Living roller blinds an ideal furnishing accessory for private homes and workplaces, thanks to an extremely varied range of fabrics that can be combined in different and particular colors in aluminum. A choice of prestige both for the private as well as for interior designers and architects. Curtains equipped with dumpster enriched by a wide range of blackout and filtering fabrics from the catalogs of the most important manufacturers in the sector. Ideal furnishing accessory, Bettio Living has two types of box and two different command mechanics, spring and chain.