Zelus Automatic Universal Shutter-Stop Simple Opening and Closing Pettiti Giuseppe
Discover Zelus: the only automatic shutter-stop for opening and closing
Zelus is the first universal shutter-stop
able to solve all the problems of opening and closing. No longer need to lean out: with Zelus you just need to exert a small pressure on the shutter and the spring pin will automatically release it. An absolute novelty thanks to this system patented by Pettiti.
Shutter-stop able to lock and unlock automatically: lock and unlock by pressing the shutter door!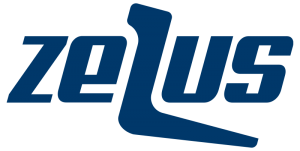 Features of Zelus Automatic Shutter-Stop
Universal shutter-stop, in black plastic, with automatic coupling and uncoupling, with screw.
Suitable for all types of shutters and applications but, above all, in cases where you can not protrude from the window, due to the presence of furniture inside the house, tall windows, thick walls, bars, etc.
Replaces all types of shutter-stop.
Supplied with interchangeable fixing screw for classic wall or coat of various thickness;
It can be screwed by screwdriver, without rotating the body of the penstock;
Adjustable in height even after fixing with a 45 mm excursion;
Simple and quick regulation of the door thickness from 30 to 65 mm;
Standard wind anti-vibration system;
Anti-rotation system to prevent the user from accidentally turning Zelus as it usually happens with traditional stops (it is activated at the end of the assembly);
Optional purchased separately: extension bracket for multiple doors and spacer for additional rear shims.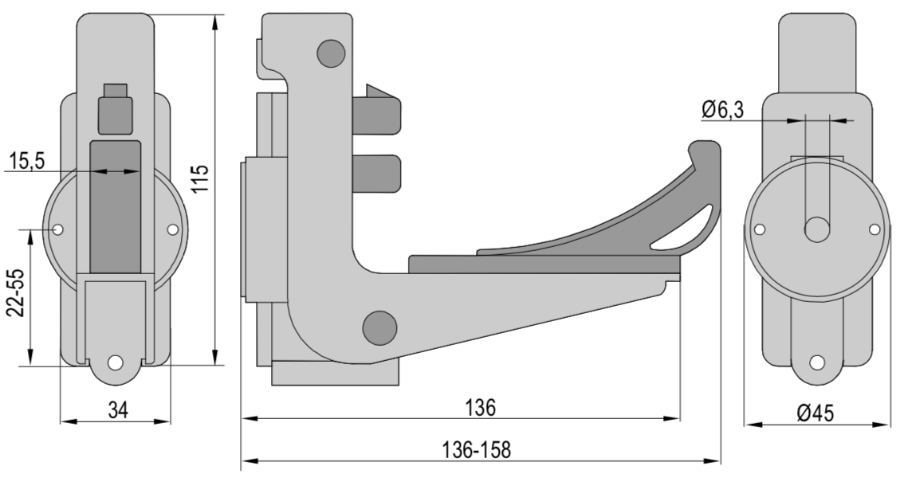 How Zelus works?
The Zelus automatic shutter-stop solves all the problems of coupling and uncoupling the shutters in the open position. No more need to unlock manually the traditional shutter-stops, but it is enough to do a little pressure on the shutter and the clockwork pivot will disengage it automatically. It is easy to install and easier to maintain. In case of malfunction or replacement, the body of the shutter-stop can be removed without removing the fixing plug on the wall. It is adjustable in height and width according to the thickness of the shutter (max. thickness of 70 mm).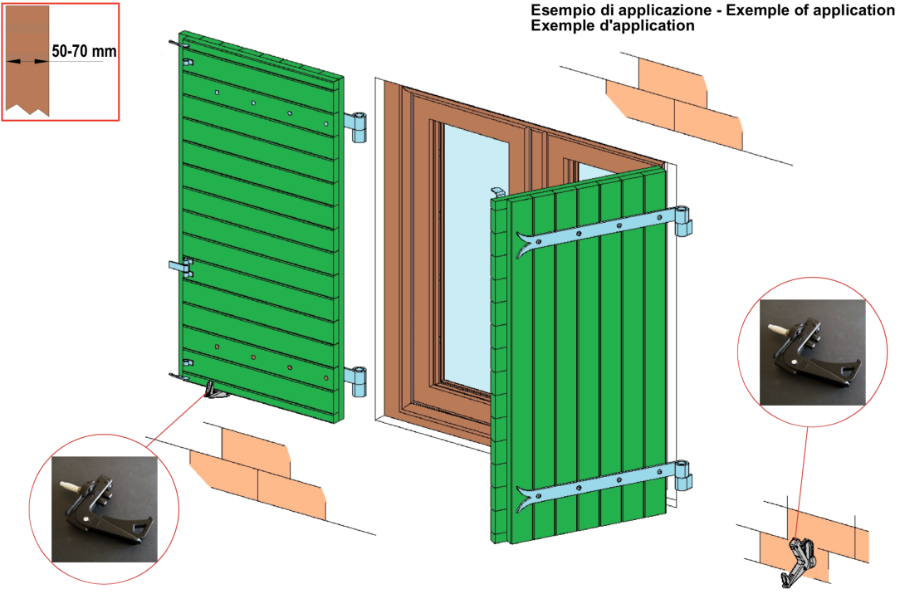 Pettiti Giuseppe: accessories for shutters
Discover a wide selection of accessories for shutters made by Pettiti Giuseppe, an Italian company leader in the production of accessories for sliding doors and metal frames. The production of Pettiti items takes place in Italy: the headquarters are located in Settimo Torinese (Turin). In the world, the Pettiti brand is present in over 50 countries.