Effe can boast twenty years' experience in producing mosquito screens.
The vast range of solutions enable the user to choose the product that best suits his/her needs.
The range includes, fixed, enveloping, sliding and shutter models; products in kits, designed with simple assembly and top quality in mind, giving the user greater installation flexibility and autonomy.
There are several net types available for all models and a vast choice of colours. To learn more, visit our product catalogue for details of our offer.
Effe has a production plant covering 5000 sq m. The company process is certified in compliance with UNI ENI 9001/2000 and UNI EN ISO 14001/1996. Moreover, each product is developed based on criteria defined in the European standard EN 13561.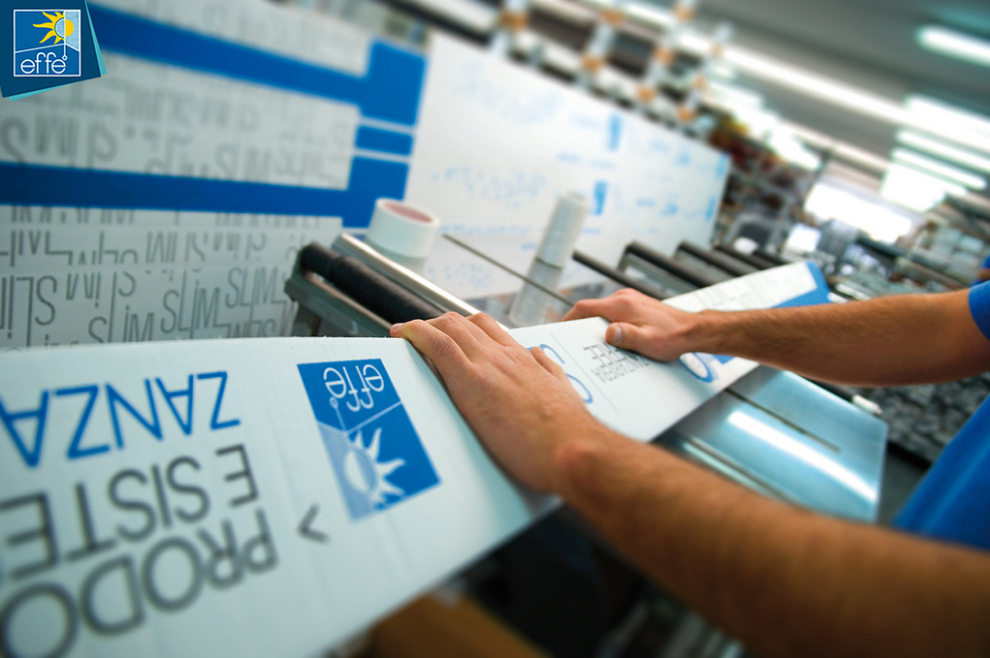 History
The company was founded in the mid 70s, in Grottaglie, Apulia, in Italy, by Francesco Donatelli, who opened a small workshop making doors and windows.
Experience and the desire to diversify over the years has led to the business entering the mosquito screen sector.
This is a sector where it is possible to express a desire to research and experiment.
The desire to produce an own-name system took the business to create its own project combining functional use and artisan quality.
In the mid-80s, the first range of made-to-measure mosquito screens, designed and built under the effe name was born.
This marked the start of our history: a story of small steps forward and constant research.
Over the years, there would be many solutions, most of which patented, launched by effe, which has been able to capture the different needs and opportunities required.
Thanks to the artisan's attention to detail, the quality of the solutions offered and the care of clients, the brand has become established all over Italy as well as on export markets, becoming a point of reference for the industry.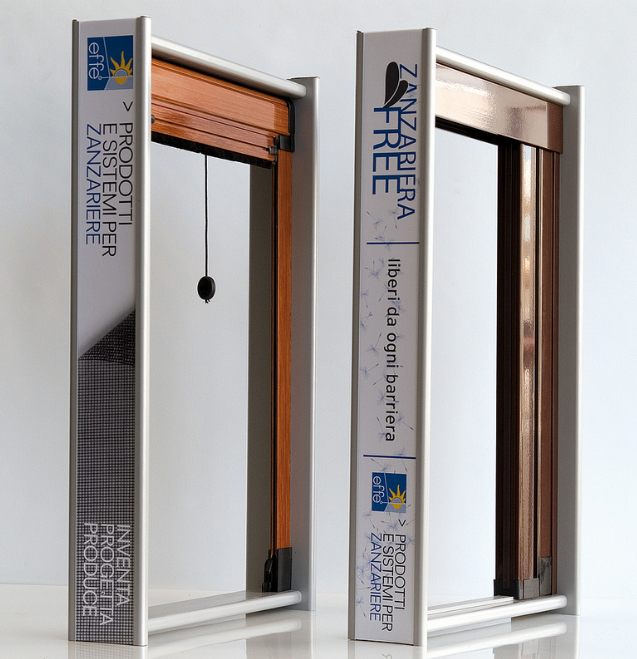 With the building of the new plant in 2005, the project of the company founder, now joined by his whole family, began to take on an industrial scale.
The new plant, on an area of 5000 sq m, includes offices, a new technical area, training rooms and all of the production areas, including plastic moulding.
Today effe is one of the major manufacturers of mosquito screens, with six different ranges and more than one hundred design matrices, ninety plastic moulds for accessories, and over thirty registered patents and utility models.