Blackout Curtain - Opaque Roller - Polyester Ivory Fabric - Solpor Viewtex Bandalux
Blackout curtain with ivory fabric in 100% polyester and reinforced aluminum tube. It is the perfect solution to darken a bedroom or an office.
The opaque curtain with
blackout fabric
stops the light and acts as a sunscreen. In addition to blocking the light and creating physical well-being by promoting the right rest, blackout curtains also offer another fundamental advantage: they contribute to thermal insulation. In addition, they are easy to install and a damp cloth is enough to clean them.
For these reasons blackout roller blinds are widely used when choosing a
blackout solution
for a building.
The Solpor Viewtex model has been designed for environments where you rest because the fabric guarantees maximum privacy and total darkness.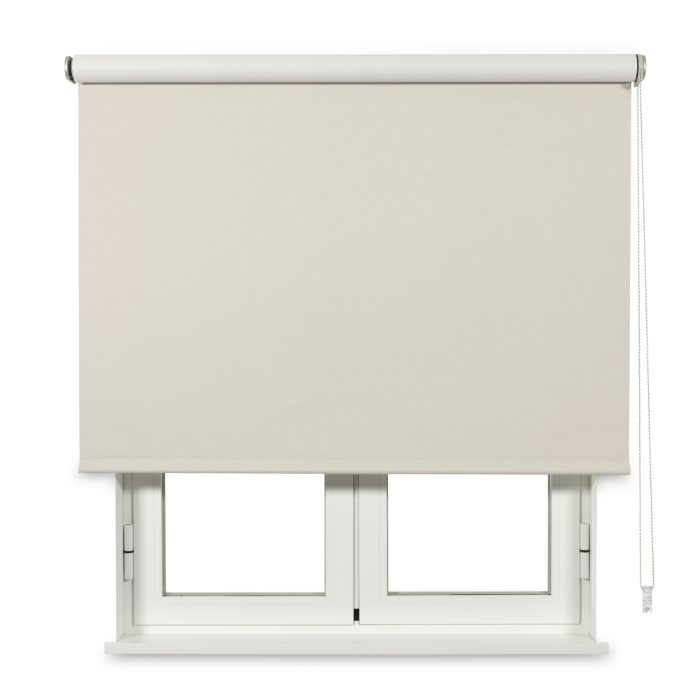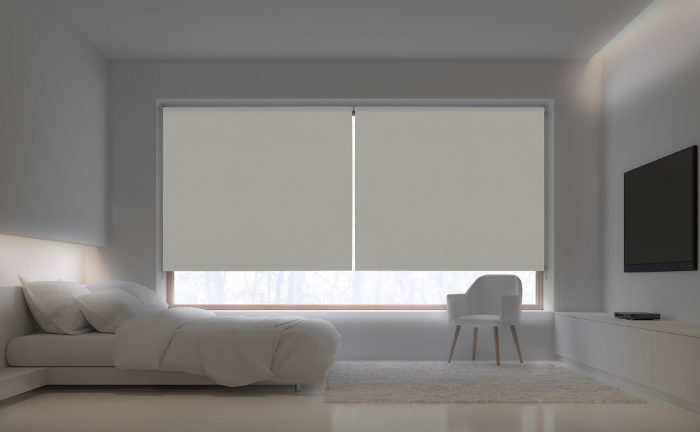 Features Viewtex blackout blind
Here is the list of features of this Viewtex opaque fabric curtain:
Packaging with 70% recycled polyethylene blister or bag and cardboard;
Fabric composition in 100% polyester;
Reinforced aluminum tube Ø 32mm;
Sewn fabric, not glued;
Silver chain mechanism;
Baked lacquered steel and polyamide finishes in matt chrome color;
With 1m transparent chain and gray rope;
Drop counterweight in aluminum, hidden and mounted;
With caps and screws;
Blocks the passage of light, 100% opacity. Allows total blackout;
Dimensional stability;
Does not shrink under the action of the sun or heating <0.5%;
Weight 330 gr / m2
Made in Spain by Viewtex.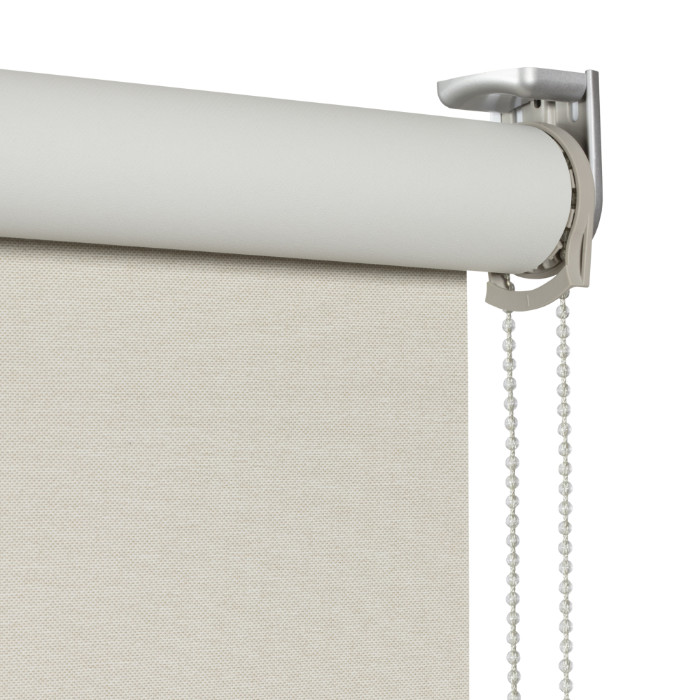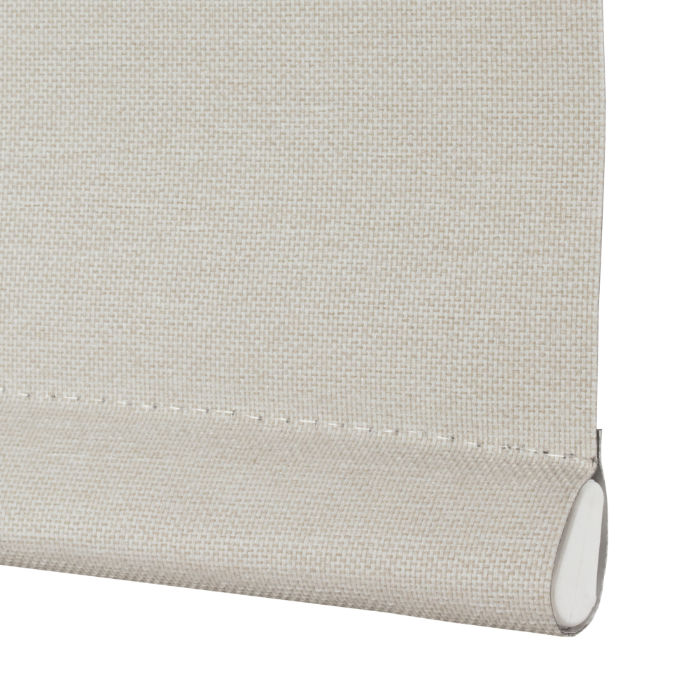 What are the advantages of a blind with blackout fabric?
No interruption of color continuity;
Soft collection on the winding;
Opaque with textile texture;
Enriched fabric. No tile effect. Non-deformable fabric;
Item compliant with European standard "EN 13120" including child safety;
Fade resistant fabric;
Mounted. Ready for installation;
Interior comfort in areas with high sunlight without external blinds;
It guarantees total privacy.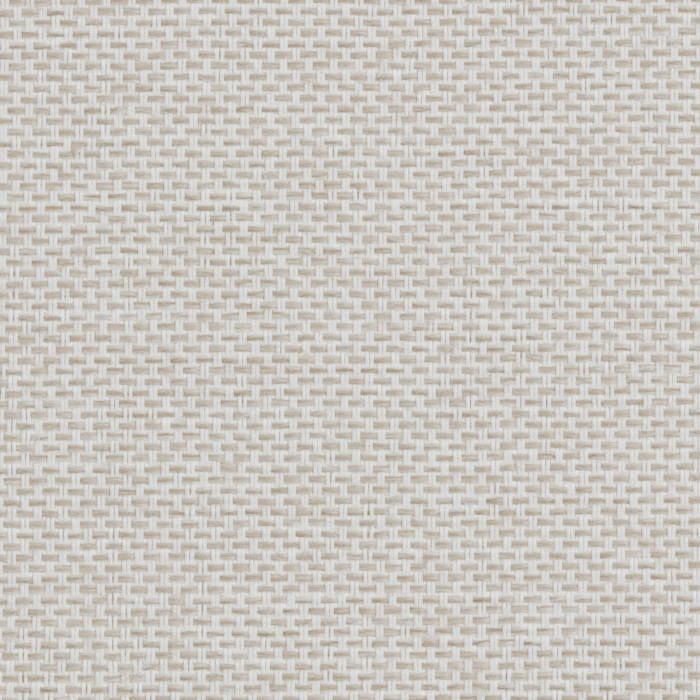 Solpor fabric with natural effect for blackout solutions
Solpor fabric
is an opaque fabric that offers maximum privacy. Also, unlike most of these blackout fabrics, it has a
very natural look
.
They are easily washable fabrics, with great resistance and durability.
Blackout roller blinds for interior decoration
Once,
roller blinds
were used only for furnishing offices and workplaces, thanks to their essential style and their practicality of use.
Nowadays they have also spread to homes with a contemporary and minimal style.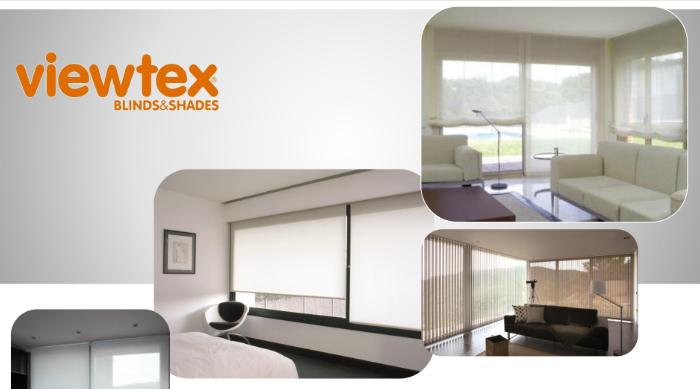 Viewtex Bandalux blackout curtains on offer at the best price
The success of
Viewtex roller blinds (Badalux group)
is based on the continuous research of the latest trends in decoration.
Buy the modern and versatile Bandalux Viewtex roller blinds at advantageous prices on Windowo.