Thermoplus: insulating panel in expanded polyethylene for climate-laying performance
Thermoplus insulating panel for PosaClima system
Insulating panel in cross-linked expanded polyethylene with additive with graphite coupled with a panel of expanded polyurethane covered with saturated glass fleece, for the thermo-acoustic insulation of Cassomuro.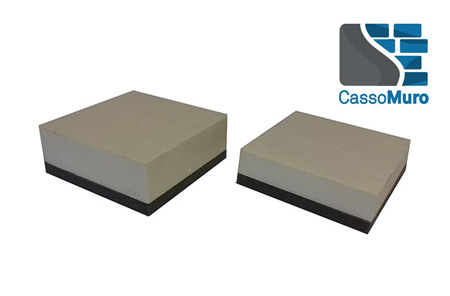 How does Thermoplus insulation work?
The coupled panel guarantees the maximum possible performance: the polyethylene part, in fact, in addition to the very high thermal insulation (λ = 0.032) thanks to the addition of graphite in the mixture, ensures better acoustic insulation thanks to the spring-mass-spring effect; the polyurethane panel, on the other hand, guarantees maximum performance in terms of thermal insulation (λ = 0.028). Thanks to this panel, CassoMuro achieves incredible performance for a renovation box: up to 41 dB of noise reduction (in conjunction with the Acu-Stop panel) and up to 1.0 W / m * K of Usb transmittance (thus falling within the limits set by the Ministerial Decree of 26 June 2015 for climatic conditions F starting from 01/01/2021) Available in two thicknesses: 30 or 40 mm, length 120 cm, width 32.5 cm, packaged in boxes of 10 pieces.
How can Thermoplus be used?
The Thermoplus insulating panel is a component of the Cassomuro system specifically designed for the thermo-acoustic insulation of the box. Thanks to its standard width of 32.5 cm, it is already cut to size for insertion into the Muropanel: you just need to cut it to the internal length of Muropanel and insert it inside by gluing it (with a MS Powerflex 25 or High Tack bead). In the case of bins in bundles, the lower part must also be coated with Thermoplus to ensure adequate acoustic insulation.
Thermoplus certifications and performances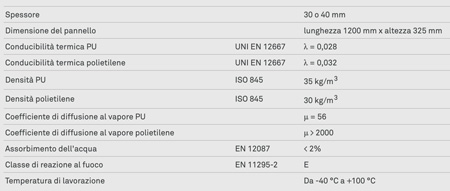 Videotutorial: how does Thermoplus PosaClima Renova work?